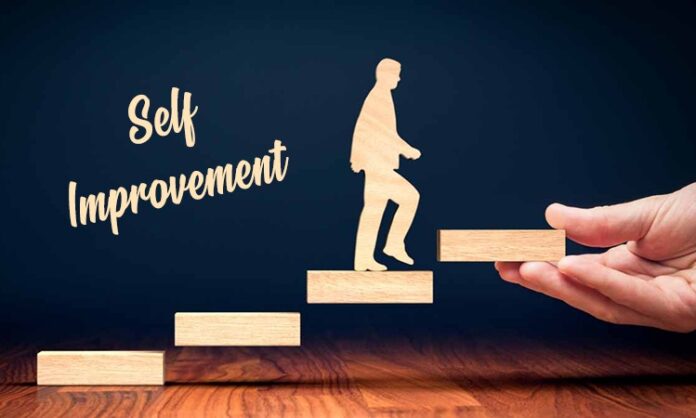 Last Updated on February 23, 2023 by admin
Self-discipline is the key to success; no matter how many motivational speakers you listen to and how many self-help books you read, you can never achieve your personal growth goal unless you are self-disciplined. However, you will still need external stimuli sometimes to keep you motivated and to remind yourself about keeping yourself on track.
There are some apps out there that can help you in your self-improvement journey. You can download and use these apps. And all you need is a smartphone and a stable internet connection. For the latter, we suggest Spectrum Internet®. Spectrum offers a smooth, reliable, consistent service with many perks, such as free nationwide Wi-Fi.
To learn about the best self-improvement apps, keep reading as we have listed down the ones you need on your phone.
Daily Step Tracker
You might have heard about the benefits of walking 6000-10,000 steps daily. And that isn't a myth; it is not only healthy to keep your body moving but necessary. Sadly, with our sedentary lifestyle, an average person doesn't often walk more than 1000 steps every day. This leads to health concerns like obesity and problems with standing, walking, and climbing stairs. Luckily, we have trusty ol' apps that can keep us updated about our daily step count and help us improve our mobility. You can use these apps when you are out for a walk and check whether you have achieved your daily step count.
Daily Step Tracker is one such app. It will display your step count on your notification bar. Plus, it uses its in-built sensors and thus saves energy on turning on the GPS. So whether your phone is in your hand or your bag, this amazing pedometer will keep track of your daily step count. You can also view your daily calories burnt, distance traveled, and walking time in detailed graphs. And all this comes for FREE! That sounds like a pretty good deal.
Any.do
Are you fond of making lists for everything? Are you tired of buying planners and forgetting them at home while you are out for grocery shopping? Try Any.do; Any.do is a to-do list, calendar, and planner app that allows you to manage and organize your to-do lists, checklists, special events, grocery lists, and much more.
Any.do is free, but some pretty awesome features, like the ability to assign tasks to others and create integration using Zapier, are available for premium members only. We suggest you check out the free version, and if you get convinced that this is the app you need to improve your life, you can subscribe to the premium version for an affordable price of around $5 per month.
Scribd
One of the best things you can do to learn self-improvement tips and grow as a person is to read some of the best books out there. There is no downside to spending time reading. It is the best thing you can add to your daily routine. But there are so many books you can buy and keep with yourself. To cater to that issue, download Scribd. Scribd opens doors to millions of ebooks, magazines, audiobooks, podcasts, and more. You can access the whole world of knowledge in one place and for one price. With your first month free, you can subscribe to this cool app for around $9.99.
Headspace
Headspace is a unique self-improvement app that focuses on the power of mindfulness and meditation to enhance one's mental, emotional, and physical well-being. This app offers a wide range of guided meditations, animations, and exercises aimed at reducing stress, promoting inner peace, and increasing focus and productivity. With its user-friendly interface and personalized approach, Headspace provides a simple yet effective solution for individuals looking to incorporate mindfulness into their daily lives.
Whether a beginner or an experienced meditator, Headspace offers a diverse range of content and features to suit your needs, including sleep sounds, SOS sessions for moments of panic or anxiety, and customized programs for specific goals and needs. Get started with Headspace today and experience the transformative power of mindfulness and meditation.
Happify
Headspace is a unique meditation and mindfulness app that aims to help individuals cultivate a more peaceful and focused mind. The app offers a wide range of guided meditations and mindfulness exercises that cater to different needs and moods, making it a one-stop shop for all things mindfulness.
Headspace offers something to offer whether you are a beginner or an experienced practitioner. The app's user-friendly interface and engaging animations make it easy to use and understand, making it an accessible tool for anyone looking to bring more peace, happiness, and clarity into their life.
On the other hand, Happify is a well-being app that aims to help individuals manage their emotional health and reduce stress. The app offers a range of evidence-based activities, games, and therapies designed to improve one's emotional well-being, increase resilience, and build a more positive outlook.
Happify uses a science-backed approach to mental wellness, incorporating positive psychology and cognitive-behavioral therapy techniques to provide users with the most effective stress management and emotional-wellness tools. Whether you are looking to improve your overall emotional well-being or need a quick pick-me-up, Happify is a great choice for anyone looking to prioritize their mental health and happiness.
Coach.me
According to the latest study, forming a new habit can take 18 to 254 days. And the more consistent you are, the earlier you will be able to develop that certain habit. If you find it hard sometimes to discipline yourself while building a habit, Coach.me is here to help. Coach.me is a habit development app that you can use to set targets and reminders for how many times you want to repeat a certain habit and keep yourself accountable for it. You can view your weekly and monthly progress, keep improving, and make that habit a part of your life.
7 Minute Workout
These days, many of us are sitting most of the time and rarely have spare time for exercising. In such times, even 7 minutes count. If you just spare 7 minutes in the morning and 7 minutes in the afternoon for a good workout, it can still make a huge difference. You will be moving your body and improving your physical and mental health. The 7 Minute Workout app is designed for busy people to allow them to move their bodies and sweat a bit every day to keep themselves fit. You can download the app, set reminders for workouts, and follow the built-in schedule for working out every day.
Final Words:
Self-improvement needs to continue throughout our life; we can't stop growing as a person, and we need to focus on our mental, physical, and emotional well-being. Luckily, we live in an era where many amazing smart tools can help us in our self-development journey. Above, we have mentioned some of the best self-improvement apps that you need to have on your phone to keep yourself disciplined and motivated.
Apart from that, if you want to know about Ways to Improve the Health of Your Family, then please visit our Health Category.