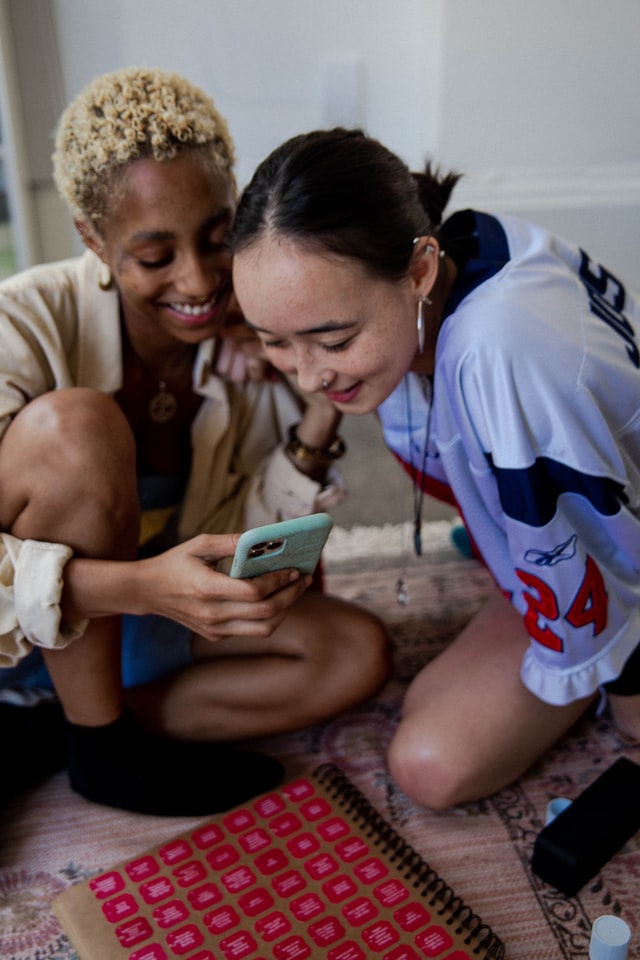 Last Updated on February 17, 2023 by admin
Targeting your business toward Gen Z presents a huge potential for any upcoming business. For a brand to succeed, it must understand how to appeal to this generation.
The following are some ways a small business can win over Gen Z.
Create Mobile Applications
Gen Z will always have a smartphone in hand. It's a generation that has had access to technology, and to some extent, these devices almost determine their daily activities. In this case, it would be a good investment for a startup to develop a mobile application.
The mobile app would improve user experience by making access to the business straightforward. The potential customer will get to view brand promotions and deals and make orders with a single swipe.
Use Mass Text Messaging
Gen Z is always on their phones, so employing SMS marketing via mass text messaging is a useful tactic. A mass texting service should enable your business to deliver important messages to a large number of Gen Zers at one time.
Use Gender-Neutral Advertising
Gen Z is the most diverse generation and has different perspectives on gender identity. In this case, it will be a huge mistake for a business to assume gender or tend to favor a specific gender. If your brand wants to connect with this generation, you must focus on gender neutrality.
Let your customers have the capacity to decide in which gender they tend to fall. It is a great way to show acceptance so that your business may create a solid relationship with this generation.
Invest in Social Media Content
Social media is a significant part of the lifestyle of Gen Z. For example, social platforms like TikTok are the most popular among this generation. Here, they get to create videos, communicate with friends, and express their relations with brands.
Also create Facebook, Twitter, and Instagram accounts for your business to connect with these customers. You can monitor which trends this generation relates to and incorporate those trends into your marketing strategy.
Work with Influencers
It is possible to find social media users with large followings that could influence the interest of Gen Z in your brand. Your business can work with these young influencers to deliver engaging content to their followers.
Gen Z is greatly productive when it comes to sharing content. Take advantage of this to ensure your content is widely shared. It will help your brand grow and secure a position in the competitive modern business environment.
Use Video Advertisement
This is a generation that is well versed with video information and may tend to prefer visually delivered content. For example, rather than posting a blog on your website or social media page, it's best to create a short video that interests your target audience. The video ad needs to be exciting and relatable to your customers. Also, it should encourage them to share with their friends on social media.
Encourage Gen Z to Interact with Your Brand
Any modern startup must understand this generation and show acceptance. Also, the business must show genuine interest in delivering products or services that will improve lives. Allow your target customers to reach out to your business via social media or emails and respond adequately. When you create an interactive digital buying experience, this generation may consider your business to competitors.
Host Exciting Marketing Events
Gen Z is an active demographic that may prefer direct interaction with a brand. The best way to do this is by hosting events where you might invite a popular celebrity or artist from their generation. Such an effort will show that your company fits in with this generation and operates in a welcoming environment.
Also, during such events, bring members of your administration or leadership and let them interact with this generation. They should be ready and willing to communicate with your target customers and provide more information about your business's future. Specifically, they should emphasize how your business will impact present and future generations.
Conclusion
These are some of the approaches a business can take to create positive relationships with Gen Z. Use what you find productive and don't hesitate to bring in new ideas or conduct more research to boost your brand identity.
Apart from this if you are interested to know about Types Of Computer Keyboards Available At A Mobile Repair Shop then visit our Tech category.