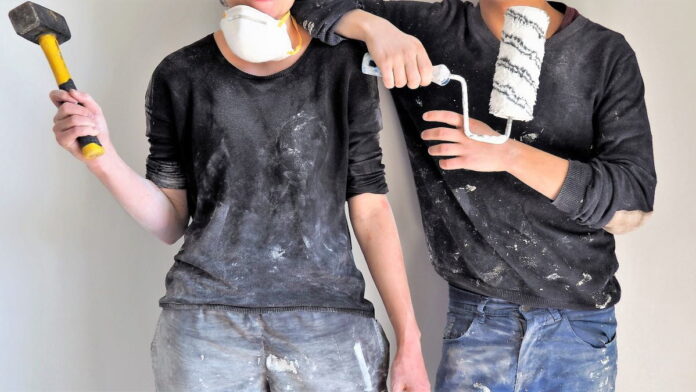 Last Updated on February 22, 2023 by admin
According to a survey by Better Homes & Gardens, the average cost of a kitchen renovation is $12,000. Sprucing up the main bathroom can run $8,000 on average. One way to avoid putting a massive dent due to home improvement in your finances on your next domestic project is to negotiate with your contractor.
It's not always easy. Negotiating can leave you with a massive thumping headache if you don't know how to approach it right. So, here are four tips from The Negotiation Experts that you can use before your next renovation starts hammering away.
Set a budget
Negotiations need a jumping-off point, and for home renovations, it's your budget. So, before you get the ball rolling on your next project, carve out some time to create a budget. Start by digging into your financials. Determine how much money you are willing to spend.
Next, drill down on the scope of the project. Are you looking to do some cosmetic updates, or are you planning a more extensive renovation? Then, set a realistic goal for the budget. A broad rule of thumb is not to spend over 15% of your home's value on a single room.
This is because home improvement specialists say you may not see a proportional increase in the value of your home if you spend over 15% on one room. Don't forget to build some wiggle room into your budget. Things always come up during a home improvement project. So, set aside money to cover the unexpected.
Shop around and get multiple bids.
With a budget in hand, the next step is to find a contractor. Stumped on where to start your search? Ask friends or family members for recommendations. Also, if you know someone who has recently knocked out a home improvement project, ask them for referrals.
Don't rush to lock into negotiations with the first contractor you bump into. Instead, shop around and get multiple bids. Contractors may be more open to negotiating if they know they're competing against other firms.
Contribute some sweat equity.
If you're handy and have the time, you might be able to knock off a portion of the project yourself. You can use that to get a lower rate from the contractor, say, negotiating experts.
If you have a good hand for painting, for example, that's a perfect project to tackle yourself. You can also do some basic demolition (assuming you have the know-how and gear to do it safely), excavation work (for small projects that don't require power earth-moving equipment), or landscaping around the finished job.
Any of these could easily slash hundreds or thousands of dollars off the project price.
Schedule the work for the off-peak season.
The demand for contractors is typically lower during the off-season. As a result, they may be open to cutting their prices, which can give you more negotiating power. A poll by Angi (formerly Angie's List) showed that 80% of contractors were willing to drop their prices if it meant getting a job.
Knocking out home renovation projects during the off-season is also a great way to save money on materials. Supply and demand affect the cost of materials. When the demand is high, the prices go up. But during the off-season, when the demand is lower, you can often get the same materials for a fraction of the cost.
In closing
With these four tips from The Negotiation Experts, you could score a great deal on your next home improvement project. Just remember to balance cost with quality to ensure you're getting the best value for your money.
Apart from this, if you are interested to know more about Gas Safety During Home Improvements, then visit our home improvement category.