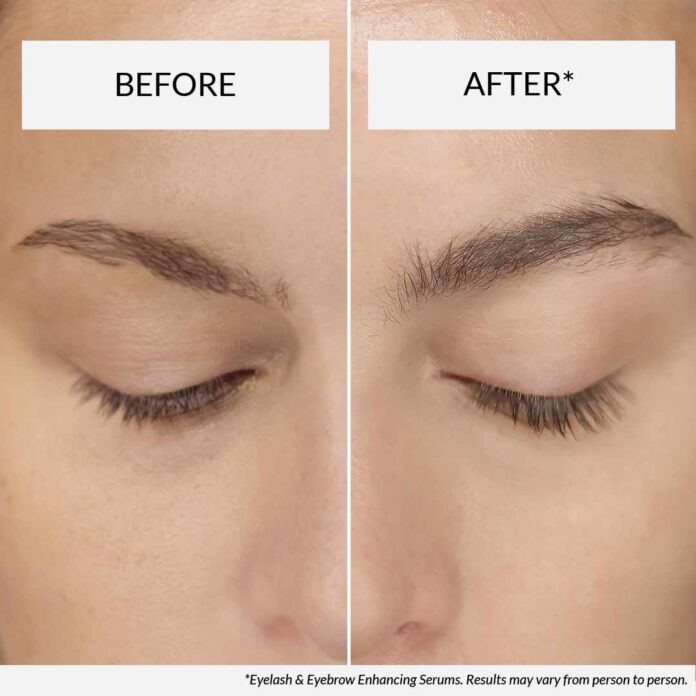 Last Updated on April 27, 2023 by admin
People have become interested in skincare products over the past five years to improve the health and quality of their skin. Facial products, including facial cream toners, face washes, moisturisers and other serums, are provided by several manufacturers to improve skin health. The essential elements of a daily skincare routine are cleaning, toning, moisturising, and applying sunscreen with a high SPF. A facial oil serum is a further step to enhance skin health and reduce ailments like fine lines, pores, and uneven texture.
Skincare products are used to treat different skin problems.
Numerous skin issues exist, including acne, hyperpigmentation, fine wrinkles, skin pitting, and scarring. Depending on the person's skin type, a mix of efficient skincare products can be used to address these issues. All these issues can be fought off by adding face serum to your skincare routine. Serums use has several additional benefits. Reaching long-term rewards in the years to come is worth every bit of investment.
Be sure to complete the critical step of applying facial oil serum
Although most people adhere to the basic skincare regimen, they frequently omit the step of using serums. The process of incorporating an oil-based skin serum into the routine is transformative. As described below, doing so has numerous benefits.
The best way to reduce wrinkles
Most women over 25 are worried about developing wrinkles at an early age. The appropriate face oil serum will function like magic to stop the development of wrinkles and fine lines. Vitamin C and Vitamin E-rich serums are available that can hasten the process of cell regeneration. It enables the skin's protective layers to repair the damage fast, reducing the possibility of developing fine lines that might later develop into wrinkles.
A serum helps in protecting the skin's barrier.
It's a common misperception that oils harm the face since they can block pores and stop sweat from evaporating. It might be accurate for certain people who need a dermatologist's advice when choosing skin care products because of a skin issue. On the other hand, several amazing oil serums support the skin barrier by shielding it from smog and dust. Numerous air contaminants can clog pores, resulting in painful pimples and acne. The facial serum aids in preventing the dermis from becoming exposed to these contaminants, which could lead to long-term skin problems.
Hydrates the skin
The absence of moisture in the skin is the actual cause of most common skin care problems. No matter what type of skin you have—oily, dry, or a combination of both—dehydration can have serious long-term effects on your skin. The face oil serum replenishes the skin's lost moisture since the molecules' water content through the epidermis. Hyaluronic acid in many serums attracts moisture from the air and keeps the skin softly moisturised for up to twenty hours. Regardless of the skin condition, everyone needs to invest in an oil serum that improves skin hydration.
You can choose skincare products that fall under your budget.
Skincare products are now easier to get and more affordable for consumers to use daily than they were ten years ago. Face serums used to cost hundreds of dollars or more. Skincare and serums are now less than $100, and they work well and last a fair amount of time—costs for high-quality oil serum range from $60 to $120. Numerous oil-based serums address issues like blackheads, acne, and greasy skin. Every dollar spent on it was worthwhile due to the versatility of the cost. After frequent application, one bottle of serum can last more than three months.
How to Choose the Right Facial Serum for Your Skin Type
Choosing the right facial serum for your skin type is crucial to achieving the desired results. Different serums target various skin problems, including dryness, oiliness, aging, and acne. Therefore, it's important to understand your skin type before selecting a facial serum. For instance, if you have dry skin, look for serums that contain hyaluronic acid and vitamin E, as these ingredients help to moisturize and hydrate the skin. If you have oily skin, choose a serum that contains salicylic acid, which can help to unclog pores and reduce excess oil production. It's also important to consider the brand's reputation, reviews, and ingredients when choosing a facial serum.
The Benefits of Natural Facial Serums
Natural facial serums are becoming increasingly popular due to their numerous benefits. Unlike synthetic serums, natural facial serums contain ingredients that are derived from nature and free from harsh chemicals, preservatives, and synthetic fragrances. Natural serums are gentle on the skin and are suitable for all skin types, including sensitive skin.
They contain antioxidants that protect the skin from free radical damage, reducing the signs of aging. Natural serums also contain vitamins, minerals, and other nutrients that nourish the skin, leaving it smooth, supple, and radiant. Additionally, natural serums are eco-friendly and sustainable, making them a great choice for those who are environmentally conscious.
Concslusion
In conclusion, adding a facial oil serum to your skincare routine can be a game-changer in achieving healthy and radiant skin. The benefits of facial serums are numerous, including reducing fine lines, protecting the skin's barrier, and hydrating the skin. It's essential to choose the right facial serum for your skin type, considering the brand's reputation, reviews, and ingredients. Additionally, natural facial serums are becoming increasingly popular due to their gentle and eco-friendly nature.
By investing in a high-quality facial serum, you can reap the rewards of healthy and youthful-looking skin in the long run. Remember, taking care of your skin is an investment, and adding a facial serum to your skincare routine is a step towards achieving beautiful and healthy skin.
Apart from that, if you want to know about For Hair Extensions, Use A Hair Dryer, then please visit our Fashion Category.