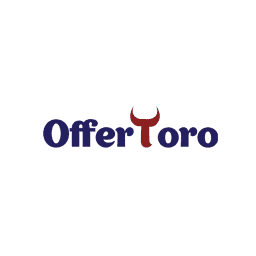 Last Updated on February 17, 2023 by admin
As an online business owner, you are likely to be always looking for ways to increase your revenue.
In recent years, OfferToro is making noise in the advertising and monetization industry.
Why should you be interested? Well, one of the best ways to increase your revenue is to monetize your traffic sources.
But how do you do that? This article will explore how to monetize your traffic and why OfferToro is so distinctive in this field.
So, read on to learn more!
What Are the Common Ways to Monetize Your Website?
You can monetize your online business traffic in multiple ways; some of the most popular methods are:
Display Ad Units
Displaying ad units is the most popular website monetization method. These are the common banner ads that you often see on websites.
You can sign up for a high-paying ad network. After that, you can place the code on your website. When someone clicks on the ad, you will earn money.
Using this method can be intrusive and detract from the user experience. Additionally, the revenue is low if you don't have a lot of traffic.
Subscription Models
With the subscription method, people pay a monthly or yearly fee to access your content. You can monetize your website by providing high-quality content that people want to read.
However, getting people to subscribe to your service cannot be easy. Plus, you need to create new content to keep people subscribed continuously.
Sponsored Content
Yet another way to monetize your website is through sponsored content. With this method, you accept payments from companies to write about their products or services on your website.
When you write sponsored content, you get paid to write about topics relevant to your niche. Plus, the payments can be high as brands are willing to invest heavily in sponsored content.
Finding companies willing to pay you can, however, be challenging. Also, it would be best if you were careful not to write biased reviews.
Affiliate Marketing
Another popular method for monetizing your website is through affiliate marketing.
Using this method, you can promote other people's products on your website and earn commissions when someone buys from you.
Since you only promote products related to your niche, this can be an excellent way to monetize your website. Additionally, the commissions can be relatively high, depending on the product.
The downside of affiliate marketing is that it can take a lot of time to find good products to promote. Additionally, you must constantly look for new products to promote to keep your website fresh.
E-Commerce
The desire to shop online, increased internet access, and secured payments have made e-commerce popular. And yes, it can be an excellent way to monetize your website.
Start selling relevant products or services to your website traffic, and you'd generate a stable income with time.
Especially when selling physical products, setting up and maintaining an online business website can be time-consuming.
Building an Email List
Finally, another great way to monetize your website is by building an email list. This method collects people's email addresses to send them information about your products or services.
Your website can be monetized by selling products or services to your subscribers later.
However, building up your email list can take a lot of time. Plus, you will need excellent copywriting skills to engage your readers and make them buy your stuff.
You can monetize your traffic in several ways. But these methods have some downsides; some feel intrusive, others take time, and some could have less ROI.
But there's one more way to monetize your traffic that beats them all — an offerwall.
What Is an Offerwall and How Does It Work?
Users are rewarded for engaging with an app or website via offerwalls, which are incentivized advertisements.
For example, an ad may prompt a user to play a fun game, fill out a survey, or complete some quick, exciting tasks. In return, users get rewards like in-app points, credits, or virtual currencies. These rewards can be redeemed to buy in-game objects or progress through game levels.
How does it work?
Well, the science behind this concept is simple and exciting.
A mini store within an app is what an offerwall is. It lists multiple "deals" or ad "offers" matching users' interests and search history. Users can select ads they like and complete tasks to receive in-app gifts and rewards.
Users are encouraged to take the desired action following user engagement with the app and familiarization with the ad platform. It could be an in-app purchase or an app installation – whatever your goal is.
The ad displayers or developers get a commission for every app install or purchase. That is how the offerwall works.
Your business benefits, developers are incentivized, and users benefit from non-intrusive, personalized ads, resulting in revenue generation.
Do you know what the best part is? You get an equal chance to engage paid and free users and advertise your product or service.
But which ad network should you choose?
We have a strong recommendation: OfferToro.
Why to Choose OfferToro's Offerwall?
OfferToro is an excellent and reliable advertising and monetization network that can help you grow your revenue.
Its two-way marketing combines an excellent user experience with highly targeted ads only shown to an interested audience.
How can you use it? Well, OfferToro's offerwall allows easy integration with mobile apps and
web-based systems with the following tools:
Web Based OfferWall
OfferToro's web-based offerwall allows you to run/display targeted ads on partner websites easily. Whether your audience uses Chrome, Firefox, Safari, or any other web browser, OfferToro's offerwall will ensure a seamless user experience.
Mobile OfferWall
Like the web based Offerwall, OfferToro's mobile version works efficiently on all iOS and Android apps. OfferToro has developed an innovative, highly functional, lightweight SDK with a user-friendly interface.
Users can engage with ads and get rewards just as they would on your website. This enhanced user experience makes OfferToro's offerwall an ideal choice for online businesses.
It helps in the following ways:
Improves in-app purchases
Generates more leads
Boosts user experience & acquisitions
Ensures customer retention
All these benefits combine to give your business a massive revenue boost.
 So, if you want more engagement, leads, and sales through your traffic, OfferToro could be the perfect solution.
Apart from this if you are interested to know about Custom Cosmetic Boxes That Can Enhance The Look Of Your Cosmetic products then visit our Business category.