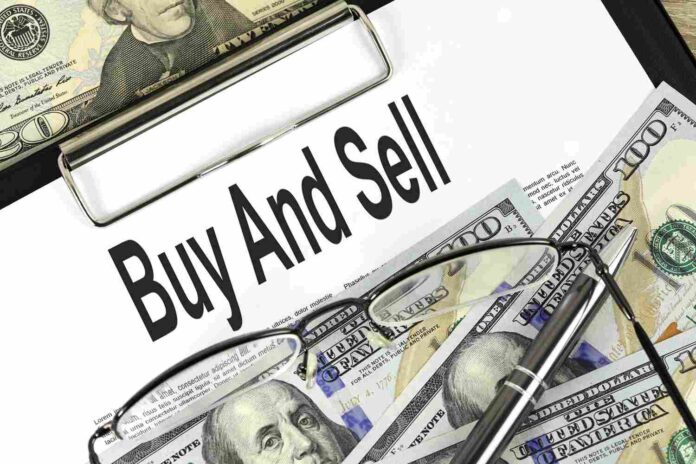 Last Updated on March 4, 2023 by admin
Decluttering items can be a tedious task and sometimes can be a lazy one at that. However, once the decluttering is over, you'll be left with a pile of stuff you can throw away, repurpose, donate, or sell
Anyone interested in selling their clutter can refer to the following section for places to sell both online and offline.
Facebook groups
Don't be afraid to use social media as an avenue to sell things. In fact, there are several groups and pages that users join to buy and sell items. It acts as a consumer-to-consumer (C2C) business style, and because of this, prices often vary depending on its availability in the market.
Additionally, an advantage to using Facebook is that it's very quick. People can immediately contact the owner and ask for pictures and videos or ask questions about the product.
The last thing anyone wants to happen is to be scammed, so it's best to evaluate the moderator and its members.
Instagram
Instagram isn't just for posting pictures or videos. People have created accounts exclusive to selling items in the past few years. Whether they're clothes, toys, or gadgets, Instagram can also act as a marketplace as users can find these accounts through the hashtags and recommendations they receive on their timelines.
Local fairs
There may be local fairs or bazaars depending on the area or city. Try to ask around in your neighborhood or among your friends when there will be one around your place.
These can happen in malls or a community centers, typically located on the ground floor.
Online marketplaces
Online marketplaces are available. Platforms like eBay, AliExpress, Carousell, and Amazon are among the most popular platforms. Don't be afraid to browse other marketplaces, but it's best to review them and ensure they're safe like any online platform.
Retail stores that accept exchanges
This is a good tip for people who want to let go of old clothes. Believe it or not, some local retail stores may accept exchanges for any type of clothing. Often, these stores will even offer a discount or promo code in exchange for a bag of clothes.
A store that implements this system is H&M. Anytime a person wishes to exchange clothes for recycling, the store will exchange them for a discount when shopping, so it's worth considering.
Local pawnshops
A local pawnshop is another excellent option to go and sell miscellaneous items, especially if the items are of great value. However, pawnshops have evolved and sometimes do not require the person to go to a physical store.
An online pawnshop like Pawnhero is an online pawnshop that caters to anyone's needs when selling their items. The platform offers a free estimate on each item and sometimes has a promo for first-timers.
The Endless Possibilities
When it comes to selling clutter, there are several avenues to take. It's only a matter of choosing which one is the most ideal and which one can cater to the sold items.
Aside from knowing where to sell the clutter, listening to money management podcasts is also a good idea. It can help anyone get better at becoming more financially independent and make the process less intimidating.
It's about learning and exploring the avenues available that can make anyone financially independent, and selling clutter can be a good practice.
Apart from that, if you want to know about Best Brands Selling Baby Oil, then please visit our Health Category.