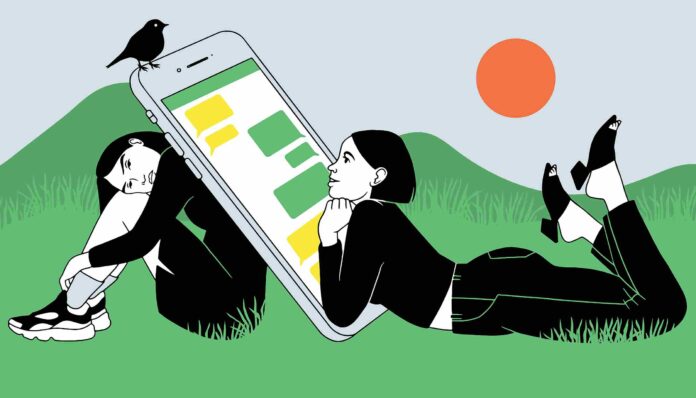 Last Updated on November 3, 2022 by admin
The Corona pandemic situation is a new condition for all of us. Everyone is dealing with it irrespective of caste, creed, race, and culture. The whole world is sailing in the same sea. This is a miserable condition. People are losing their jobs, undergoing financial losses and crises, losing their loved ones, etc. Everywhere there is negativity around. It's tough to stay positive and normal during this condition. The corona pandemic has changed everything. People cannot meet each other or touch each other. Long-distance relationships have become the new normal.
This is the time when people need each other's support. If you are facing issues with staying close to your loved ones in this pandemic, then this blog is for you. Here we have curated a few ways in which you can keep in touch with each other.
Celebrate together-
Even after the pandemic, festivals and special occasions will come. It is not possible to celebrate an occasion in person together. But still, the celebration must go on. Technology has made it easier by introducing video calls. So make full use of this method in celebrating festivals and special occasions with your loved ones. This way, they won't feel left out and alone. You can plan to celebrate your birthday via a virtual meet-up with your friends. You can schedule a cake-cutting ceremony together, or you may perform Diwali puja together on a video call. It would be interesting to be a part of the occasion. You can easily order cake online via online delivery services.
Connect over calls or video calls-
Calls are the best way to stay in touch with your loved ones. Make frequent calls to your family and friends, staying away from you. You can fix a time where all of you can meet on a video call and have a group chat. This way, you will be able to stay updated with their life.
Send gifts-
You can send your love to your loved ones via gifts. Online gift delivery services have made it more accessible. Nowadays, you can order gifts from online websites and send them to your loved ones on special occasions and festivals. There are a variety of gift options available for each occasion and person. You can send rakhi online to your brother living out of town or abroad. On her birthday, you can send a bouquet to your best friend with a handwritten note.
Communicate-
Communication is the key to maintaining any relationship. In this pandemic situation, when everyone is dealing with hardships in life, it is essential to communicate with each other at regular intervals. Make sure you are involved in effective communication with your loved ones. Share your problems and listen to them as well.
Play games online-
The pandemic situation is the worst, and there is negativity all around. So it is crucial to ensure that you stay positive on your own. You can plan games night with your loved ones online to enjoy together and stay away from negativity for a while. There are multiple online games available that have such options. You can even play card games online.
Plan different online events-
You might not be able to meet your loved ones, but still, you can plan different online vents together to stay connected. You can schedule a virtual reading session or a movie night. You can also plan to cook or bake together. This way you can remain close to each other.
Share pictures and videos-
Technology has made it easier to share pictures and videos. You can leverage this and send photos and videos to each other doing different stuff. This way, you will stay updated with each other's lives and enjoy the moment.
Send letters-
I know it might sound cliche and old-fashioned. But I think it is one of the ways to express your feelings towards your loved ones through your written words. Reading letters will make your loved ones feel ecstatic. So make sure you do this once a month. You can buy gifts online for your sister and send her along with a handwritten letter.
I hope you liked and found the article helpful. Try the ways mentioned above to stay in touch with your loved ones. The pandemic has taught us that life is very uncertain and short.
Apart from this if you are interested to know about Pick the best formal Shirts for Men for Different Occasions then visit our Lifestyle Fashion category.