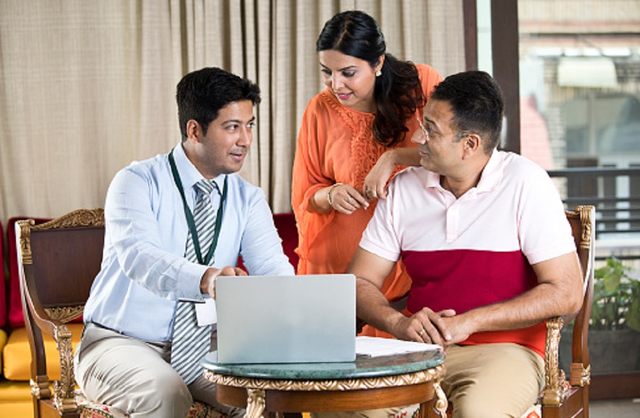 Last Updated on February 23, 2023 by admin
Not every small company owner has the funds for their company. Some of them have no choice but to loan money in order to meet and expand their business to their full potential. Taking a business loan back then was a path to unhappiness, something you took when you couldn't handle your company's finances on your own. However, times have changed, and we now find ourselves in a scenario where taking out loans is the standard for company expansion. The ongoing search for resources of working capital is one of the most worrying areas for an entrepreneur's growth. Here are some things to know before asking for a business loan from a bank or non-banking financial institution.
Who Is Eligible for A Business/commercial Loan?
The very first phase is to see if you qualify for a loan. The individuals who are eligible to apply for a loan are: a) Individuals who work for themselves b) Partnership c) Traders are private limited firms that engage in the manufacturing sector d) People who work in the service sector. The following are some general loan qualifying requirements to bear in mind to help the procedure go as smoothly as possible:
When applying, the candidate must be at least 21 years or more
At the moment of the loan's maturity, the applicant must not be older than sixty- five years old.
The applicant's company must have been in operation for at least 2 years, and he or she has to have at least 5 years of business management experience.
Realize why you are taking out a commercial loan:
The very first job is to determine why you require a low-interest business loan. Check whether this will help your company in the coming years. Find out how the loan money might be put to good use. If not for oneself, the Bank will undoubtedly want this information. Many people require loans to purchase more products, rent better and larger office space, engage in marketing, and hire additional employees, among other things. It's occasionally crucial to understand why you are taking out the loan: If you need a loan to acquire company machines and tools, there seem to be a number of banks and non-bank financial institutions that offer equipment and machinery loans and equipment financing.
Credit Pulls Are Important:
A company profile that appears fair but the owner's credit has been ruined by too many "hard" credit checks, or "pulls," is one of the most common blunders we encounter. Because it's so simple to apply for a business loan online, entrepreneurs frequently apply to numerous websites for financing and then allow "hard" credit checks rather than prevalent form with a "soft" check that doesn't appear on your credit record. The personal credit of the business owner is a crucial component of the profiles and application process. Therefore it's critical to protect your credit. Following the procedures below and working with a competent brokerage to understand the process and prevent expensive mistakes is recommended.
How to Avail Low Interest Business Loan?
A business loan is one of the greatest financing alternatives for entrepreneurs who want to invest in an existing firm or bring their new business ideas to life. Everyone wants to receive a business loan at a cheap interest rate, whether they are small or medium-sized businesses. Here are some of the things you can do to avail low-interest business loan:
You should maintain financial stability as well as an amazing history of debt payback
Keep checking your free credit rating and work to raise your CIBIL score to 700 or higher.
You must pay off all credit card balances and EMIs on schedule to improve your score.
In Conclusion, apply for a business- loan after analysing all of the necessary advantages and disadvantages, improving your company's creditworthiness and attractiveness to lenders, evaluating all of your possibilities, and always choosing the lender with the best conditions. Taking the correct form of a business loan from the appropriate institution at the correct time will not only save you time and money but can also help you grow your business significantly in the future.
Apart from this, if you want to know about Applying for Bank Loans, then visit our Business category.