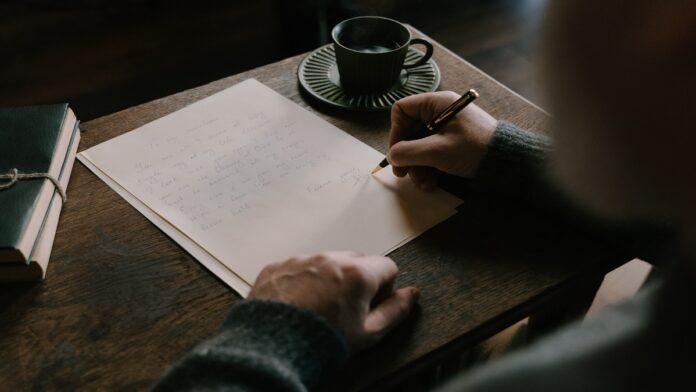 Last Updated on September 17, 2022 by
Introduction
In the business sector, it is very common to write a letter for communication. It can be for different purposes. Sometimes you have to share confidential information, or it can be related to some technical aspect. In such cases, you are supposed to call the attention of next person. In order to fulfil this need, transmittal letter is used. Let's discuss different aspects and strategies for transmittal letters.
1. What is a Transmittal Letter?
Transmittal letter is basically a type of business letter. You can also call it a type of cover letter. In this, the main purpose of a writer is to make things clear to a greater extent. The writer is supposed to reduce the level of confusion up to its best. In the same way, it is used to clarify the importance of information provided in letter. This letter can be long or short based on the requirements. You just have to ensure that you are done with providing the necessary information. A transmittal letter is attached with reports to highlight its main points. The recipient read this letter first so that he could get the main concept. If you are facing any issues in writing this letter, you can hire assignment writing services UK.
2. What is included in a Letter of Transmittal?
In transmittal letter, you must have to take care of the data added to it. It is already the short form of a business letter, so make sure you have not skipped any important information. It must include the following information,
Basic Information
Start of Communication
The Main Body of Transmittal Letter
Concluding Comments
Let's discuss these aspects briefly,
Basic Information
Start with basic information and keep that information as much simple as you can. There is no need to write long paragraphs, but it is better to discuss things to the point. In basic information, you need to make the main heading. In this heading, write the name of an organization. Do not forget to mention the address of the organization in same heading. Keep the formatting and alignment in your mind. While writing the main heading, you have to align your text on top left side. This address and name of the organization is of the sender. In the next line, write the same information of recipient. Write down the name of the organization and address. You are not supposed to write any extra information in this section.
Start of Communication
Start your communication with a formal greeting. Transmittal letter is passed to professional people of an organization, so you have to be formal as per the standards. The audience of any communication really matters a lot. Maybe the recipient is your close friend, but it does not mean to address him informally in a transmittal letter. You have to see your professionalism and mode of communication. So greet the recipient in an appropriate way.
The Main Body of Transmittal Letter
So this is the part that shows main purpose of the transmittal letter. In this, you have to mention the objective of writing this letter. After that, you need to briefly explain the report attached to this letter. In simple words, you have to highlight the main points of the report. You can also ask the recipient to keep in contact for further details. Do not forget to mention details of contact so that the recipient can ask about his queries.
Closing Comments
Add the final thoughts and closing comments in a concise way. This short form of letter also works as a record for business dealings.
3. What are five strategies for writing a strong transmittal letter?
Here are five strategies that work very well in writing a strong transmittal letter. These strategies are mentioned below,
Easy to Understand
To the Point
Formal Style and Tone
Get Assistance from Senior Person
Proofread
All these strategies are explained below,
Easy to Understand
Your report can be technical, but the transmittal letter is supposed to be non-technical. So do not use complex or technical terms in it. It is necessary that the letter have right flow of writing that is easy to understand.
To the Point
In the transmittal letter, you have to pinpoint the main objective. As you do not have to explain anything over there, so it is better to remain to the point. Do not add any extra information that is not even mentioned in the report. Also, do not describe the points of report in transmittal letter. Sometimes you may have to provide instructions in a transmittal letter. In this case, the letter should not go beyond one page. Even whatever is the type of information provided in the letter, keep it up to one page.
Formal Style and Tone
Throughout your letter, make sure that your writing style and tone is as per standards. In this way, you can write an effective transmittal letter. It happens a lot that you have provided the right piece of information, but the wrong use of writing style and tone make it trash. This approach shows your unprofessionalism.
Get Assistance from Senior Person
You learn well when you ask people for feedback. Consider the feedback of senior persons and try to incorporate their tips in your writing. More especially when you are not an expert in writing transmittal letters, keep asking seniors for assistance so that you can end up with an effective letter.
Proofread
After completing your letter, do not forget to proofread. While proofreading, make sure there is not any grammar or spelling mistake. Once you are done with writing a letter, take a short break of two to three minutes. After a break, proofread it and make sure that the delivered information is easy to understand.
Final Thoughts
Explore the internet and read samples of transmittal letters. Your organization can have its own standards of writing this letter. So, ask higher authorities to guide you and follow their instructions. Most of the time, organizations have their templates. Ask someone for a template and fill it out. By following the above-mentioned strategies, you will surely end up with an effective transmittal letter.
Apart from this if you are interested to know about 7 Signs Pests are Damaging Your Roof then visit our Home Improvement category.