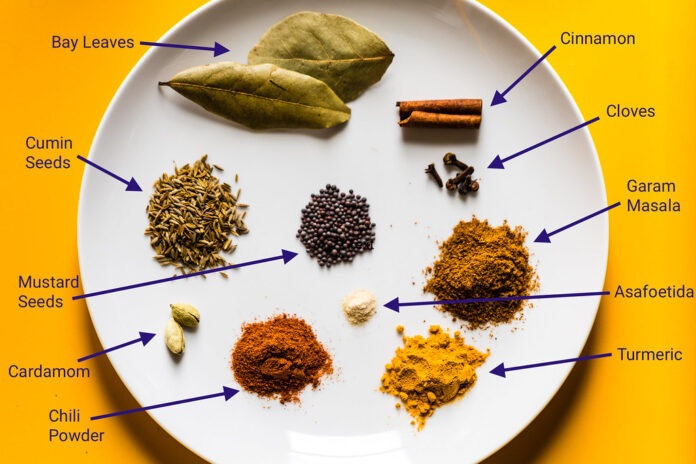 Last Updated on September 18, 2022 by
Tradologie is a bulk spices trading platform that makes bulk spices procurement easy for buyers and selling bulk spices easy for sellers. All you need to do is create an account on Tradologie.com, upload your products and get in touch with buyers from all over the world.
The platform provides an online marketplace where buyers and sellers of bulk spices can meet, interact and conduct business in a safe, secure environment. With our live auction system, you can bid on products at your own convenience without having to physically be present at the auction venue.
We offer an extremely cost-effective means of connecting with customers across the globe, thereby opening new doors of growth for traders dealing in bulk spices.
Through our B2B marketplace, we help bulk spice traders in India connect with their potential clients based anywhere in the world. Our unique model helps both buyers and sellers get the best prices by holding auctions online where multiple suppliers can bid against each other to win contracts.
Tradologie's state-of-the-art technology ensures that all deals are made transparently so that both parties have complete faith in each other's capabilities.
What is Tradologie.com?
Tradologie is India's Largest Online B2B Marketplace that offers the most suitable platform for buyers and sellers to interact, conduct trade, and exchange business information. We work with a vision to expand businesses across the globe and promote ease of doing business by connecting businesses from different parts of the world.
With Tradologie, we aim to bring about a paradigm shift in the way businesses are conducted. The direction of this change is towards a more efficient, transparent, and trust-based mechanism where sellers can get the best price for their products and buyers can get them at competitive prices.
Export spices through Tradologie.com
Tradologie.com is an online platform for trading food items, including grains, bulk spices, and commodities. The company focuses on connecting buyers and sellers from all over the world. The company has its presence in almost 80+ countries across the globe. It has gained a lot of popularity among traders because of its unique features and the level of service provided by it. Tradologie deals with bulk trading only which means that one must have a minimum order quantity to trade through this platform.
The platform provides a great opportunity to Indian companies who want to export bulk spices as they can use this platform to find buyers from different parts of the world. Traders also get the facility of logistics support and insurance at affordable rates through this platform. Tradologie operates in a transparent manner which ensures that traders get useful information about their potential customers like their financial status, credit rating, etc. This information helps traders in making informed decisions when it comes to business deals.
Buy spices through Tradologie.com
Tradologie.com is an online spice trading platform, which facilitates the buying and selling amongst buyers and sellers from all over the world. Companies from all over the world either want to import or export bulk spices, this is one of the best online trading platforms for them to place their orders.
Over the years there has been a lot of demand for bulk spices in national as well as international markets. The spices market has seen a steady growth because of its widespread demand. This has also generated employment opportunities in the Indian economy. Tradologie.com facilitates the trade of many products like fresh fruits, vegetables, spices, pulses, etc between buyers and sellers across countries.
The features that make this platform unique are:
-An easy to use interface
-The platform offers a secure payment gateway
-Buyers and sellers can connect with each other through this trading platform
-The entire process is transparent
Benefits of Buying spices through Tradologie.com
Buying spices online through Tradologie.com can offer you multiple benefits:
Cost-Effective:
The online market is cost-effective as compared to traditional markets like mandis or bazaars because it saves transportation costs, eliminates middlemen, and reduces the overall cost of buying bulk spices. You can also get attractive discounts and offers on bulk purchases.
Easy To Buy:
If you want to buy bulk spices online, then you can easily do it just by sitting at your home or office with a few clicks on your mobile phone or laptop. It makes the purchase process easy as compared to traditional ways of purchasing from markets which can take a lot of time and effort.
Time-Saving:
Buying bulk spices through Tradologie. Buyers can browse hundreds of products available for sale on this platform.
Who can sell through Tradologie.com
Tradologie.com is the world's first and only platform that enables B2B trading through reverse bidding. It is a revolutionary platform that helps you reach out to a network of thousands of buyers.
Tradologie.com allows different types of sellers but only registered and verified sellers to participate in the live bidding and sell their products to active buyers from all over the world. You can sign up as a seller on the Tradologie website or mobile app (Android) to connect with prospective buyers.
Who can buy through Tradologie.com
Any registered and verified buyer can buy through Tradologie.com. There is no minimum order quantity and any quantity, even one unit can be bought. The Buyer can buy from anywhere in the world. Tradologie.com is an auction-based online marketplace where you can buy or sell. You can even add your own products to our existing product categories.
You can buy everything on Tradologie.com through a simple bidding process that makes your buying experience more interesting and fun.
Conclusion
If you are a bulk spices trader and are looking to buy Indian bulk spices, then Tradologie is a great option for you. All you need to do is to register on their website, add your bulk spices trade requirements, and Tradologie will match you with the best traders in the industry. This way, you can get wholesale Indian bulk spices at the best price without having to go through the hard work of finding them yourself.
Apart from this if you are interested to know about Pick the Best Spices for Making Food Tastier—iSpice then visit our Lifestyle Food category.