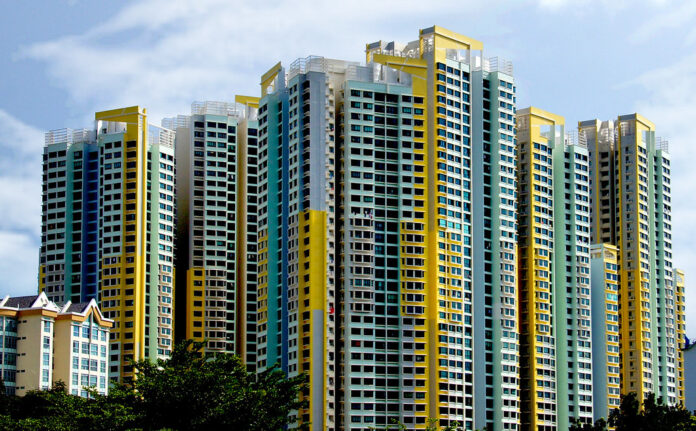 Last Updated on December 2, 2022 by
Singapore's cultural diversity, career prospects, and world-class amenities make it a wonderful ex-pat destination. Living in Singapore is expensive, but the standard of living is high. You can make some simple lifestyle changes to make the most of your money if you are a student or on a fixed income. Having a more authentic experience means shopping, eating, and spending leisure time like locals.
You should know what life as an ex-pat in Singapore will cost you, whether you're retiring, temporarily relocating, or relocating permanently. We've put together a quick guide to the Singapore cost of living.
Singapore cost of living
Singapore always ranks higher than any other country in the cost-of-living survey. Does Singapore cost so much? If you are a young working adult or potential ex-pat planning to take up that job offer in Singapore, you must be wondering exactly how much money a person in your age group can expect to spend each month.
Cost of education in Singapore
Singapore's private education system is highly valued, but it is expensive. The tuition for a year at UWC South East Asia, for instance, can cost almost 50,000 dollars. The overall tuition for a four-year program at a local institution for a Singaporean range from $22,500 to $53,200 (or roughly $37,850 on average). However, a student without financial aid will have to spend between $96,878 and $179,080 (about $137,979), which is 264.5% more than Singaporean pay.
The tuition fees at the National University of Singapore range from about 160,000 Dollars depending on the field and level of studies. International students' tuition fees may also be different. Singapore's education system is regularly rated as one of the world's best unsurprisingly; standards are high.
Cost of transportation in Singapore
The cost of your transportation varies based on your daily commute and the mode of transportation you choose. Those who live in the city center and are close to the workplace will spend less on transport than someone who lives in the Woodlands and must commute to the transport resources every day.
Cars in Singapore aren't cheap, so you might not want to buy one unless you have a lot of disposable income. The car loan installments, insurance, petrol, parking, and maintenance are especially expensive. You can easily spend an extra $2,000 to $3,000 a monthly on them.
Taxis (or Grab) and public transportation (buses and MRT) are the most common travel methods. Affordable transport options are available, with unlimited MRT and bus passes generally costing $128 per month.
Read more:Living In Hawaii: A Comprehensive Guide About Cost Of Living In Hawaii
If you stay out past midnight, you're not likely to find any public transportation (well, there are night buses on the weekends, but they abruptly stop running at 2 am). Taking two $15 Grab rides a week would require an additional $120 a month to cover transportation costs. (Yes, those trips add up quickly.)
Cost of taxes in Singapore
The taxation system in Singapore is progressive. Earnings over S$320k will be taxed at 22%. Tax-free for the first S$20k and 0% for the next 20k. Considering that this is so low compared to many other countries, it's not surprising that ex-pats don't mind the high cost of living in this country.
The state still provides high-quality services despite these low taxes. Even after accounting for health insurance and education, it can still be cheaper than higher tax rates in Europe and North America.
Income taxes are usually taken out of paychecks. It is possible to do a self-assessment every year. However, we don't recommend doing this without professional help. In this financial hub, you will find many accountants who can help you. Furthermore, if you plan to work as a self-employed individual, we recommend hiring an accountant.
The tax rate is generally higher if you live less than 183 days per year in the country. It is always a good idea to check with your home country about your tax obligations the United States still requires an annual tax return from citizens who no longer live there.
Electricity, water, and internet costs in Singapore
Resources in Singapore are limited, which means your monthly utility bills are higher than average. Also, foreigners migrating to Singapore are surprised to find out their bills are much higher in the summer than any other time of the year.
Due to the heat of the Singaporean summer, air conditioning is a necessity.
Depending on how much air conditioning you use, your electricity, water, and gas bills range from S$200 to S$600 each month. This cost will vary from property to property. It is possible to significantly reduce your monthly bills if your property has a gas supply.
Singapore's mobile phone prices aren't exactly cheap, but they're also not too expensive. Finding the best prepaid or postpaid plan will give you the best value. Subscriptions for postpaid services typically cost between $35 and $100 per month.
There will be a difference in your monthly subscription depending on whether you have a sim-only or a phone-only plan. In Singapore, residential Internet connections are relatively cheapest a lot of speed and data for your money. A standard plan for Singapore's 50 S$ gives you at least 1GBPS of download speed with unlimited data.
What should be the average salary to live in Singapore?
Those who are planning to move to the island nation with children in school should find a job with a good salary before doing so. Education in Singapore can cost up to S$30,000 per child per year. In Singapore, a three-room apartment can cost up to S$7,000 per month in lodging expenses.
Parents should aim for salaries above the average, with the current average (2022) being approximately S$8,500.
If you hire a full-time agent, you are more likely to find a solution than if you hire a part-time agent. In addition, note that buying a car in Singapore is usually quite expensive.
FAQs (Frequently Asked Questions)