Last Updated on October 7, 2022 by
The printers in commercial printing equipment are substantially bigger than those in your home or business. Text, photos, and other items can be printed regularly and accurately using large Printing machines. To suit the market's needs, these machines often do mass printing, such as the printing of books or newspapers, as well. The list of printer consumables comprises a wide range of goods that you'll need at some point.
To succeed in the printing industry, you must use only the highest-quality printing materials, whether they be cylinder Jackets for printing machines or other printing supplies. As a result, it's advisable to look for printing supplies providers near me ahead of time so that a scarcity of consumables never impedes your firm. We'll begin by providing you with a quick review of printing press materials in this post.
What Are the Various Printing Techniques?
For industrial printing, work is done in large quantities and must be exact for the printed sheets or documents to be high quality. Printing presses save the day in this situation. These massive pieces of equipment are designed to handle large-scale printing at high speeds without causing any harm to the sheets or using excessive amounts of ink.
That is why a printing press can always generate printed pages at a low cost. A printing press employs several printing technologies to guarantee that the finished product is identical to the prototype. The following are some of the standard technologies used in the commercial printing industry:
1. Offset lithographic printing, numerous ink towers are utilized to print the text and images on the same sheet of paper.
2. Flexography is a printing method in which the paper used in the printing process is often composed of polymer plastic.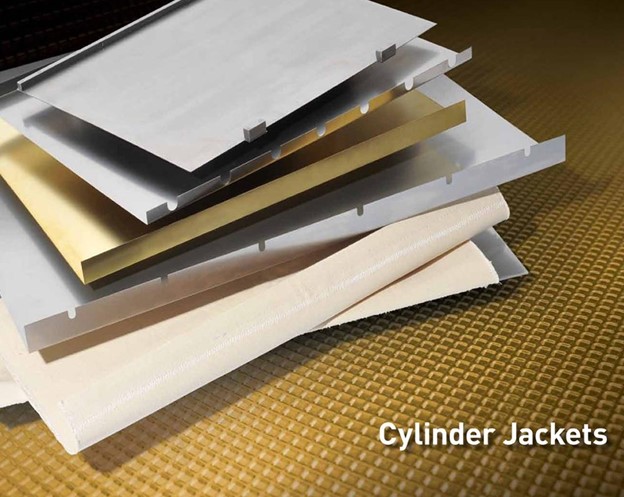 3. The most efficient printing process is digital printing, which does not need printing plates since the material is transmitted to the printers in various forms.
4. The process of screen printing involves printing images or text onto both papers and textiles using liquid ink, which is applied via a plate constructed of fine mesh.
5. The LED UV method, which uses ultraviolet light to dry the ink immediately after it has been printed on the paper, is a recent printing process worth mentioning.
What Are the Many Kinds Of Printing Supplies?
Every enterprise will need offset printing supplies, regardless of the printing technique employed in the machine. Whatever the technology being utilized, this section contains a list of the supplies required and why they are necessary.
It is necessary to utilize high-quality printing inks, such as Van Son Ink, to print the words or images sent to the machine as input. These links come in three primary colors: red, blue, and green, and are available in black. To generate multi-colored prints, they are blended inside the printer.
A printing plate is similar to a mold in that the text or picture is designed reversed. Transfer of text images to paper begins with an application of ink to a metal plate, followed by an application of pressure using a pressing tool. Sensors and LEDs are employed in current printing services when no printing plate is present. Instead, the sensors receive input files, which are then printed.
Last but not least, a printing press will need paper and ink. A variety of materials may be used, from paper to cardboard to fabric to flexes, etc.
Conclusion
In this post, we've covered the many printing processes still in use in the business and the materials you'll need, such as the printing plate and Van Son Inks & Graphics. So, whether you want to establish your commercial printing firm or expand an existing one, all of the information presented above will be pretty beneficial to you.
Apart from this if you are interested to know about Write some key benefits of Copy Center And Printing In Abu Dhabi! then visit our Business category.