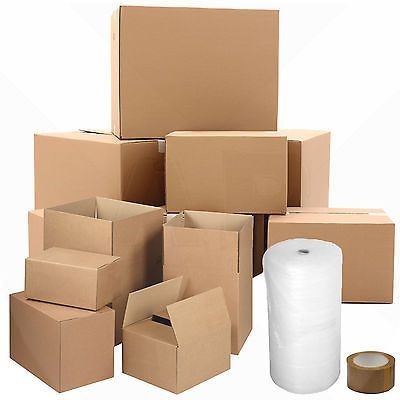 Last Updated on February 17, 2023 by admin
The process of house moving takes a lot of planning & preparations. But It becomes more tedious when you are doing it all by yourself. You must be careful about the packing technique, planning, and packaging materials as there is no one to help you.
But don't feel overwhelmed. We have some efficient tips that will help you make solo moving smooth and rewarding.
Rent a self-storage early unit is needed
We often have to relocate across the country for a job or other necessities. Taking too much stuff with you at once can be very difficult.
Therefore, renting a self-storage unit for seasonal decorations, your memorabilia, gifts that you don't use, old books, etc. can be beneficial. Pack everything in double wall cardboard boxes and secure them properly with packaging tapes. This also helps if you are downsizing your home.
Find affordable packaging supplies
For most solo moves, it is assumed that the packing is done by the owner. So, finding affordable packaging materials like moving boxes, packaging tapes, bubble wrap rolls and others is essential.
You can find some retail stores that offer free boxes. Old cardboard boxes are a clever way to save money, but make sure you don't put expensive or heavy items in them.
Apart from that, packaging suppliers like Wellpack Europe usually have house moving kits at reasonable prices. You can also get some other supplies at bargain rates from these distributors.
Read More: Top Reasons to Combine Multiple Business Documents
Declutter well before packing
Decluttering is a crucial step before any house move. When you sort through your belongings, you know what to sell, donate or throw away.
This way it will be less hectic for your move. For instance, if your new apartment is already furnished, you can set up a garage sale for your old furniture pieces.
Packing Moving boxes Efficiently
When you are moving all by yourself, how you pack the boxes becomes a factor. After all, nobody wants sore muscles, right?
So, pack strategically. Heavy objects should be packed in smaller boxes. Use towels, sheets, and curtains as void fillers. Use small sizes of double wall cardboard boxes. Those are incredibly durable. Don't overpack. You need boxes that are easier to carry.
For electronic items, use seasonal clothes like jumpers, and blankets as void fillers. You need to make sure that your items are safe but the number of boxes is less!
Choose A Professional moving company
Moving alone means you will have the stress of a lot of things. So, anything that adds stress isn't a good option.
Make sure you are hiring a professional packing and moving company. Check the reviews online, and talk to people about their experiences. When moving alone, it is best to go with companies which your friends or family recommend. Don't try to experiment with new moving companies you don't know. You don't want the added stress of damaged items or stolen or missing boxes.
Keep a list of your carry-ons
While it is important to keep a list of everything you pack, it is also important to have an inventory of your carry-ons. Make a thorough list of things you are carrying with you.
This list will make sure that you don't lose anything while travelling. Also, when you move into your new place, you know where to find all your essentials.
Use moving equipment
This one is not a necessity but a choice. Moving can be very demanding physically. So, renting some moving equipment will be easy on your back.
But keep in mind that hiring moving equipment can be expensive. But if you have the budget and have a lot of heavy items, rent four-wheel dollies, lifting straps, ropes, and other moving types of equipment. This process will take a lot of pressure off your body.
Start the move as early as you can
You want to get settled in as much as possible before you start your new life in the new place. Thus, it is important to make the move as early as possible.
This will give you time to settle in and unpack properly. You can get a good rest before you start unpacking the whole house.
There you have it. We hope that these tips will help your new house move!