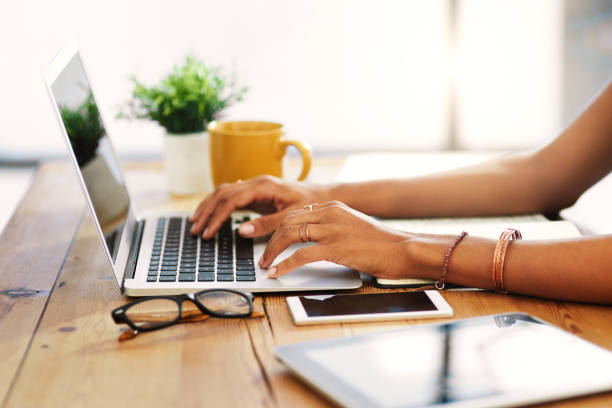 Last Updated on February 12, 2023 by admin
The job search process is different in every country. If you're planning on looking for a job in Canada, you should keep a few things in mind. From how resumes are formatted to how you dress for an interview, little things can make a big difference. Here are the top 7 tips you need to know when searching for a job search in Canada.
Job searching in Canada can be a challenging and overwhelming experience, especially with a competitive job market and numerous applicants vying for the same positions. However, by keeping the top 7 tips in mind, you can make your job search journey smoother and increase your chances of success.
1. Resume Formatting
In Canada, your resume should be clear and concise. There is no need to include a photo or date of birth; your address can be omitted if you wish. List any relevant skills or experience near the top of the page and any professional memberships or licenses you may hold.
2. Applying for Jobs Online
Most jobs in Canada are found online, so it's essential to have an up-to-date resume and LinkedIn profile. When applying for jobs online, tailor your resume and cover letter to each position. This will show potential employers that you're serious about the job and have the skills they're looking for.
3. Focus on Interview Attire
You need to be very careful while choosing your interview dress. It's always good to rely on business casual for casual jobs. Formal attire is a must in a corporate setting. When unsure what to wear, check the company profile and get a clear idea.
4. Research the company before your interview.
Your interviewer will likely ask you questions about the company, so you must do your homework beforehand. Please read up on their website, social media platforms, and any news articles or press releases that have been published about them recently. This will help you prepare for potential questions and show your interviewer that you're genuinely interested in the company and have taken the time to learn more about them.
5. Ditch the Jargon
In Canada, using clear and concise language when communicating with potential employers is essential. Avoid using industry-specific jargon or acronyms that they may not be familiar with. Instead, focus on explaining your experience and qualifications in plain terms.
6. Be prepared to answer common interview questions.
While every interview is different, some questions are asked more often than others. Practice answering questions such as "Tell me about yourself" and "What are your strengths and weaknesses?" "Why are you interested in this position?" "Where do you see yourself in 5 years?" etc. The more prepared you are, the more confident you will feel during the interview, which will help put your best foot forward.     
7. Be Punctual
Punctuality is highly valued in Canadian workplaces, so arriving on time for your interview or meeting is essential. If you're running late, call ahead and let them know so they're not left waiting for you.  
Wrap up
Following these simple tips will help ensure your job search in Canada is booming. Remember to format your resume correctly, apply for jobs online, dress appropriately for your interviews, use precise language, and arrive on time. With these guidelines in mind, you'll be one step closer to landing your dream job in Canada!
In conclusion, the job search process in Canada can be challenging, but by using the above top 7 tips, you can increase your chances of success and find the right opportunity for you. From networking and building relationships to preparing your resume and online presence, each step of the job search process is important in its own right.
By taking the time to research the job market and industries that interest you and by approaching your job search with a positive and proactive mindset, you can make the most of your job search efforts and find a role that matches your skills, interests, and goals. Whether you're a recent graduate or a seasoned professional, these tips can help you navigate the Canadian job search process with ease and find a career that you love.
Apart from that, if you want to know about Tips to Start a New Government Job then please visit our Education Category.