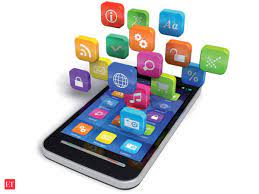 Last Updated on September 19, 2022 by
The problem is that, while all apps may appear to be relatively identical, they differ not only in terms of individual software components, but also in terms of how they interact with one another, the resources of a product and other aspects. Any software is basically a business tool designed by top mobile app development agencies to generate revenue in order to justify investments.
We'll discuss why developing a mobile app is costly and why such costs are fair in this article by B2b rating & review platform.
A Protracted and Complicated Process
To create a mobile app, you should at the very least perform the following:
arrange sprints, negotiate details
design the future product's architecture
create a prototype, design UI/UX
develop the client and server elements
examine and correct flaws
Depending on the complexity of your program and the number of time-consuming tasks it contains, we may add it to this list. As a result, even a reasonably simple program can take more than 200 or 300 hours to develop.
Furthermore, the only way to assess the viability of many ideas is to put them to use. The outcomes are not always what you expect, and this fact pushes the deadline back even further.
Involve a Team in the Project
The app may require a small team of three individuals or dozens or even hundreds of specialists of various profiles, depending on its complexity and ambitions.
A business analyst investigates customer requirements and develops application logic based on the findings.
The product interface is created by a designer.
Software engineers are hard at work putting the essential features in place.
Quality assurance specialists inspect the product for proper operation.
A project manager is in charge of coordinating the efforts of all team members and ensuring that deadlines are met.
It's possible that the list will get even longer. It is nearly impossible to achieve good results when only one individual is involved.
Platforms and Technologies Are Available in a Wide Range of Sizes and Shapes
In most cases, producing an app for two major platforms at the same time, such as iOS and Android, is essential to reach the broadest possible audience. Even when using cross-platform frameworks like Xamarin to construct them, two different versions for various platforms necessitate additional development and testing effort.
Furthermore, some functions may necessitate the use of a specific programming language or technology. As a result, you'll need to hire more developers, each with their own set of skills to work on the project.
User Expectations and Competition
Users are well aware that a variety of programs may be used to solve almost any task. As a result, users can install and evaluate a variety of different goods before deciding to keep only one of them on their devices.
In certain cases, customers prefer the app with the most features, while in other cases, they prefer the choice with the most appealing and user-friendly layout.
Software Developers Are in High Demand
The demand for mobile app development is now outpacing the number of specialists available on the market. It's even worse if you're looking for seasoned developers who specialize in a particular field. All of these factors have an impact on the market value of software engineering services.
As a result, it all boils down to one simple formula:
Hourly Rate x Development Time = App Cost
It only considers the time spent by developers, not the time spent by other professionals who are required when working on complex projects.
The good news is that outsourcing development to a distant team can help you save money without affecting the quality of your product. For example, hourly rates for developers in the United States can be many times higher than those for software engineers in Eastern Europe.
Running a Business Without an App Could Be Costly
It makes no difference whether or not your competitors have mobile apps. If you operate a business, you can't overlook the advantages that a mobile app can provide.
Developing a corporate mobile app may appear to be an expensive project. It does, however, give you the opportunity to become closer to your clients, maintain existing audiences while also attracting new ones, obtain an effective marketing tool, and take your company to new heights.
Conclusion
There are proven strategies to make mobile app development cheaper if you understand the value of investing in mobile app development but wish to minimize costs at least a little. You can use your resources as efficiently as possible if you know exactly what you want and work with an experienced team.
Apart from this if you are interested to know about the 7 Best Features of an iPhone App Development Company in 2022 then visit our Tech category.