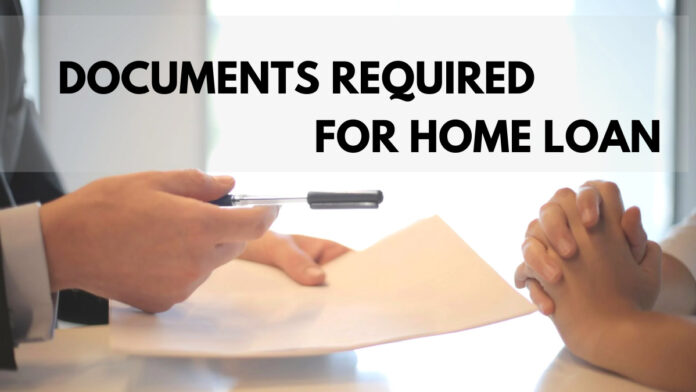 Last Updated on March 4, 2023 by admin
Do you want to buy a house but are wavering, citing a cash crunch or concerns about home loans? Even if we overrule the cash crunch, it is not advisable to exhaust the savings. That is when home loans come as an alternative. Not just for the monetary crisis, it is suitable for various reasons.
However, apprehensions arise due to the critical application inspection and the required documents. Most new home buyers lose their sleep over it.
This article gives buyers must-have home loan documents list to ensure quick approvals. Let's find out benefits of home loan to subside apprehensions.
Benefits of Buying a Home Loan
In times of inflation, a home loan conveniently helps buy homes without liquidating savings. Here are some of the benefits of buying a home loan.
Tax Deduction Benefits
Section 80C of the Income Tax Act 1961 allows tax deductions on repayments of up to 1 Lakhs. Further, there is a tax deduction of up to 1.5 lakhs on interest repayments. Even the processing fee paid at the time of loan application is treated as interest.
Extended Repayment Tenure
The repayment tenures of home loans are vast, even stretching up to 30 years in some cases. It allows scheduling the repayment as per convenience, reducing the load of EMIs. However, borrowers can also choose to repay the loan amount before the loan term with a prepayment option.
Privilege to Choose the Interest Rate
Home loans come with either a fixed or a floating interest rate. A fixed interest rate is set on a fixed sum and remains the same till the repayment finishes. Whereas the floating rate shifts as per the market. One is likely to benefit from the floating rate when there is a fall in ROIs.
Improves Credit Score
By paying off the EMIs regularly, one can boost their credit ranking. It will ease the chances of buying a home loan and other required loans in the future.
Freedom to Refinance Anytime
In the case of housing finance, one can refinance a loan to another lender for a lower ROI and better customer support.
The Home Loan Documents List For New Home Buyers
Home loan applications undergo rigorous checks. One of the primary reasons that have resulted in rejection is unfinished documentation. It hampers the present and prospects by harming the credit ranking. Therefore, ensure proper documentation by referring to the following list of home loan documents.
Know Your Customer (KYC)
KYC documents refer to records confirming an applicant's identity and address. These records avert any unfair activity like identity theft, money laundering, financial scam etc.
Passport Size Photo & ID Proof
Passport
PAN Card
Aadhar Card
Voters ID Card
Driving Licence
Age Proof
Passbook
PAN Card
Birth Certificate
10th Marksheet
Driving Licence
Address Proof
Ration Card
Electricity Bill
Telephone Bill
Employment Letter
Passbook & Bank Statement With Address
Income Proof
Financing companies analyse incomes and financial accounts to assess eligibility and repayment ability. Therefore, they need authentic records that assure a stable monthly income. The following list of documents qualifies as income proof.Employer Certificate
Employee Identity Card
Appointment/Increment Letter
Latest Salary Slips (preceding 3 months)
Bank Account Statement (past 6 months)
Form 16 (Part A & B) & Filed ITR (past 2 years)
Property Documents
Applicant's property records are analysed before approving a home loan application. If a repayment default occurs, the bank reserves the right to auction the applicant's property and debts. The property papers to collect are as follows.
Electricity bill
Sanction Letter
Property Insurance
Occupancy Certificate
Approved Building Plan
Society Maintenance Bill
Society Share Certificate
Commencement Certificate
Possession/Allotment Letter
Registered Sale Agreement
Society Registration Certificate
Payment Receipts To The Builder
Previous Owner's Chain Contract
Society's No Objection Certificate
Conclusion
A house is not just an emotional asset but also a financial one. The high housing prices holding you back now will benefit you via capital appreciation. Home loans can help you buy a dream space without straining your pocket. Ensure you have all the documents mentioned in the checklist above while applying.
Apart from this, if you're interested to know about Buying Windows for Your Home, then please visit our Home Improvement category.