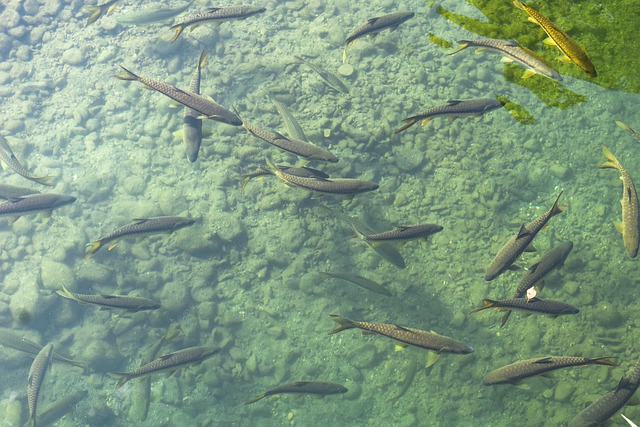 Last Updated on March 4, 2023 by admin
India is in second place in aquatic and third place in fishing in the world. It is one of the major industries which employs fourteen million workers every year. It is one the most important sources of economy in India. There are a large variety of different fishes in India, like tuna, salmon, milkfish, shrimp, shells, cattle, ilish, and many more. There are also many different effective ways of fishing which include marine fishing, freshwater fishing, brackish water fishing, pearl fishing, and bio floc fishing. So let's discuss more in detail about these fishing. Here we present to you what are the different types of fishing done in India.
Marine Fisheries
Marine finishing is the process of capturing fish from Marine water. India's coastline is spread up to eight thousand one hundred eighteen kilometers of which there are nine maritime starts and four union territories. The annual potential of the exclusive economic zone is estimated at 3.93 million tons of fish. There are eight marine fishery resources in India. Major Marine catches come from Maharashtra, Gujarat, Tamilnadu, Kerala, and West Bengal. These major fisheries in India are divided into three parts, namely surface water fish, mid-water fish, and bottom water fish. Marine fishes, which are mostly purchased in India, are sardines. To guide farmers with farming activities, you can check the site www agrimachinery nic in.
Fresh Water Or Inland Fishery
Almost eighty percent of the fishes in India are freshwater species. There are mainly three types of water bodies that have freshwater fishes such as river systems, ponds, lakes, reservoirs, and cold water fisheries. Most of these fishes are found in the Indus river system in the North, West Coast in the West, East Coast, and Bharamaputra river in the East and Ganga river in the North East areas of India. Coldwater fishes are the most important freshwater fishes in India as it is highly in demand. So, these fishes include mahseers and trout with wide different varieties of them.
Estuarine Fisheries
When the river meets the sea is called the Estuary system. Estuaries are part of brackish water. This water has high nutrient content and productivity and works as a nursery ground for enormous marine species. Fishes in the estuary system have rich diversity. Kerala and West Bengal are the main hubs of estuarine fisheries framing practice. Andhra Pradesh and West Bengal have eighty percent of shrimp production. The most common cultured fishes here are milkfish, mullet, seabass, pompano, etc. So, there are many different species of these fishes which are cultivated in India.
Pearl Fisheries
The extraction of pearls from shells is one of the most fisheries for the Indian economy. This cultivation is well-developed on the coast of Rameswaram in Tamilnadu. These fishes are found on the shore of the river's banks, where there are hills, and large rocks are found. The main hub of this pearl fishery farming cultivation is the Gulf of Kuchchh, Gulf of Mannar, Kerala, Tamilnadu, Gujarat, Andhra Pradesh Maharashtra, and Andaman and Nicobar island.
Biofloc Fish Farming
This new way of fishing is introduced by Odissa, in which the farmers raised different types of fish in large water tanks. Mostly freshwater fishes are cultivated here. It's very effective and efficient for fish farming, and it's also very profitable. In this farming, the organic wastes are converted into fish foods by adding some helpful bacteria. Fishes that are best for bio-floc fish farming are salmon, shrimp, prawns, catfish, carp, trout, bass, and tilapia. One of the most adopted ways of fish farming in India is biofloc fish farming. So, these are some of the different ways of fishing in India. Hope this article will be beneficial to you.
Apart from that, if you want to know about Booking Quality Inshore Fishing Charters, then please visit our Travel Category.