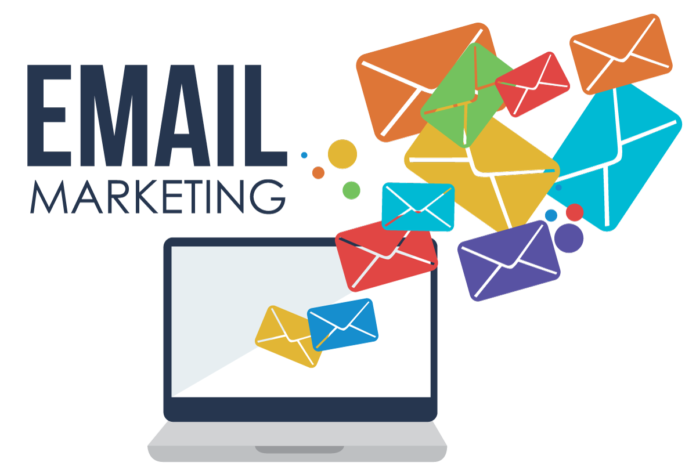 Last Updated on July 8, 2023 by admin
Despite an abundance of communication channels today, email remains one of the most popular methods for communicating with consumers. With over 4 billion users regularly utilizing emails to send and receive messages, there is a lot of opportunity for businesses to reach their target audience.
Not all email efforts, however, are effective. Only well-planned and strategic emails, in which you don't overload your readers with random information, are successful. You've come to the right place if you seek strategies and tips to boost your email marketing efforts.
8 Email Marketing Methods and Suggestions:
1. Get Personal
Consider this: You wake up to see an email addressed to you. How do you feel? As in, a connection is made straight away. Isn't that right? Personalization is, without a doubt, one of the most critical parts of any email marketing. For most individuals, personalization means just addressing the subscriber by name, which is true because the welcome line is the first thing a subscriber reads. This, however, is only one facet of personalization. There is a lot more to it that you should know, such as –
i. Being relevant to the content in the body
ii. Sending timely emails
iii. Knowing your subscriber's needs
iv. Sending personalized birthday/anniversary emails
If you want to master personalization, you must devise a plan for gathering relevant data from your customers.
2. Send Mobile-Friendly Emails
Imagine sending an email with great content and design, but when you check it on your phone, the images don't appear, and the design is misplaced. As a consequence, your subscribers will do one of two things:
Unsubscribe from your emails, or
Refuse to open them in the future.
This may significantly impact your campaign's effectiveness, so employing an email marketing expert is a wise decision.
However, to avoid being disliked by your customers, you should-
i. Focus on short paragraphs
ii. Center align and highlight your important texts
iii. Have a call-to-action button
iv. Use bigger font size
v. Display small images
Over 80% of internet users own a smartphone, which will only grow in the coming years. That is why you should always use a mobile-friendly email design.
3. Keep Your Subject Lines Interesting
You can have the best content in the email, but it will do no good if the subject line is poorly constructed. According to a survey, about 47% of email recipients open the email based on the subject line. This data reveals that subject lines are an extremely significant part of email marketing strategy.
To get the most out of your email, you should consider the following –
i. Using one-liner subjects; usually between 60-120 characters
ii. Using powerful words to elicit a reaction from readers
iii. Adding emojis/symbols for a positive approach
Remember, subject lines can make or break any email marketing campaign. So, the next time you draft your email, follow the above tips. Do you want to hire an email marketing expert to do the job?
4. Timing is Important
When it comes to successful email marketing initiatives, timing is everything. As a result, striving for the correct timing should be your top priority. However, there is no one-time-fits-all solution, and the sort of business you run is a major consideration. Many businesses utilize automation to identify the best time to communicate with their customers, and they may then schedule the messages accordingly.
Know that you've already won half of the battle if your emails are opened.
5. Nothing Like a Freebie
Who doesn't appreciate something free? Promotional gifts improve the number of your subscribers. You may be questioning why you should give anything away for free. That is because customers like this help facilitate promotional content strategy. After all, keeping your customers happy and engaged is the #Number1EmailMarketingStartegy.
Freebies may include discount coupon codes, early access to sales, gift cards, templates, and tools.
6. Segmentation Rules
A micro-segmented email can do wonders for your email marketing campaign. Create segments that capture user preferences and use this information to send emails that address their needs and issues. Some segmentation strategies include –
i. Segmenting by age, sex, and location
ii. Using surveys to understand your users' interests
iii. Analyzing customer purchase history
iv. Tracking their behavior on your app or website
This will help you build a deeper connection and trust with your customers. Also, it will help you save time and effort by not spamming unrelated users.
7. Re-Engage with Inactive Users
In truth, you will lose a quarter of your subscribers yearly, although you may mitigate this to some extent. When it comes to the right strategy, re-engagement campaigns are what companies do to win back their customers. Some may use "we miss you" campaigns, while others use discount offers and promo codes or convey new information about their company.
These win-back operations, however, are not always successful. But gaining an inactive client is worth a shot because it is less expensive than getting a new one.
8. Send Fewer Emails
Receiving too many emails can be frustrating, and you may lose more subscribers than usual. Send emails once or twice a week or whenever deemed necessary. It is enough to keep people engaged. Also, send targeted emails to engaged people instead of emailing your entire list. This will save you time and effort and keep your deliverability healthy.
Conclusion
Thanks to these eight efficient email marketing strategies and ideas, you're now in a better position to operate successful email marketing campaigns. Keep in mind that email marketing isn't a game of chance. To see favorable outcomes, you must implement particular processes and structures. Using email marketing services and hiring email marketing experts are two of the most beneficial and proven ways to do so.
Apart from this, if you are interested to know more about A Beginner's Guide to Intrapreneurship, visit our Daily Bites category.