Last Updated on March 2, 2023 by admin
Amazon sellers are always looking for ways to improve their PPC advertising performance. In the early days, before the digital age of AI and machine learning, Amazon sellers were forced to do everything manually. It includes checking on keywords, adjusting bids, or adding new negative keywords that had to be done without any automation- Obviously, it becomes a tedious process.
Thankfully, today's marketers have access to countless PPC automation Amazon tools that can help streamline the entire PPC process. The right software can even help you realize your full revenue potential by boosting your conversion rate while lowering your ACoS.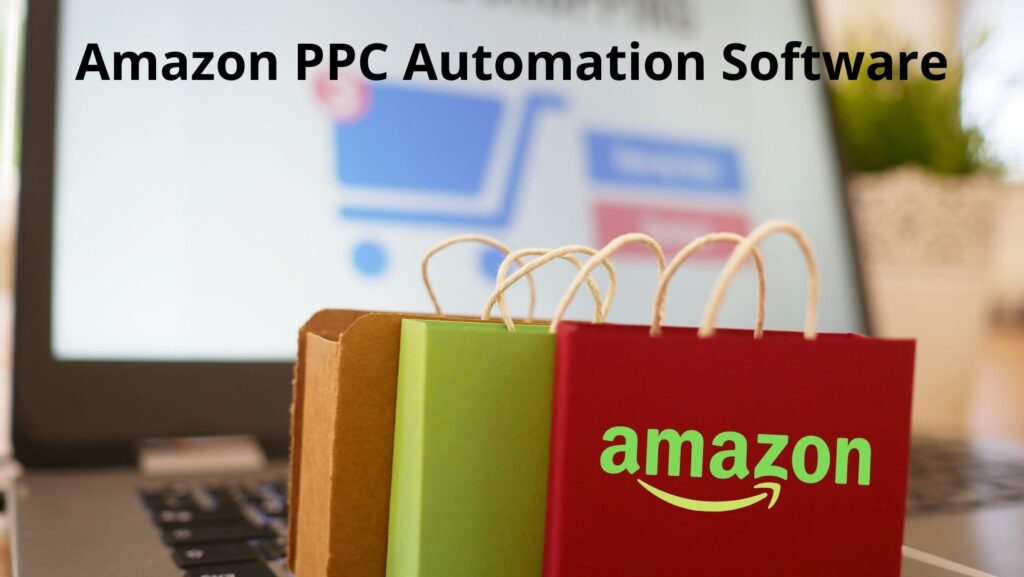 There is one downside, though – there are so many options out there that finding the right Amazon PPC software can be difficult without some guidance. That's why we created this list of the top eight Amazon PPC automation software options for 2022.
Have a look!
Helium10
Jungle Scout
Scale Insights
Sellics
AMZTracker
BidX
Perpetua
Seller Labs
Let's discuss all of them in detail:
Helium10
Helium 10 is an all-in-one suite of Amazon seller tools that provides data and insights to help sellers launch, manage and scale their Amazon business. It's known for its keyword research tool Magnet, which enables you to find keywords with high search volume and low competition.
Helium10 also includes Black Box, which helps sellers find profitable products; Cerebro, which allows you to narrow your search for the most relevant data on a product's keyword; Index Checker, which alerts you when your listing isn't showing up in search results; and more than 15 other tools to help with product research, keyword management and optimization, sales monitoring and more.
2. Jungle Scout
The next AMZ PPC software is Jungle Scout. It is a complete package that has everything you need to launch, run and scale an Amazon business. Its Chrome extension provides accurate sales estimates and makes keyword research a breeze. It also allows you to access product sales history and make some other helpful calculations.
The Web App offers even more functionality, with powerful filters that help you identify potential products. Jungle Scout is an excellent place to start if you're looking for a comprehensive solution to all your Amazon research needs.
3. Scale Insights
Scale Insights is a tool used for keyword research and competitive analysis. It's an advanced tool with a free trial of one month with no credit card required. This is an AI-based PPC automation Amazon software that is used by 8-figure FBA tycoons.
Scale Insights is the only PPC tool you need to boost ROAS. Moreover, you can effortlessly analyze how your campaigns are performing at a glance and use the AI-recommended optimizations feature to supercharge your performance.
4. Sellics
If you're looking for a comprehensive suite of Amazon seller tools, look no further than Sellics. This is an all-in-one software that can help with everything from product research and keyword tracking to PPC management and inventory management. You can even use it to monitor your competition and win the Buy Box.
5. AMZTracker
AMZTracker is another popular tool for tracking your product's performance on Amazon. With AMZTracker, you can track your products, monitor reviews, create promotions, stimulate sales, and much more.
6. BidX
BidX is a premium Amazon PPC automation software that has been designed to help manage and optimize your Amazon advertising campaigns. The software allows you to optimize your bids, ad placements, audience targeting, and more. It comes with a simple dashboard that gives you an overview of your campaign performance in real time.
If you are looking for a simple yet powerful PPC management solution for Amazon, then this is it.
7. Perpetua
With Perpetua, you can track performance across all your campaigns and keywords. It also gives you detailed feedback on when to raise or lower bids. You can also set up custom rules for each keyword or product group.
8. Seller Labs
Seller Labs is the Amazon PPC tool that helps sellers boost their sales by optimizing their ads and automatically increasing and decreasing bids on keywords. Not only this, but it also monitors your inventory and notifies you whenever there is a dip in sales or when your stock gets low.
Final Verdict
In the present world, where time is the greatest luxury, saving time and making your life simpler by automating your PPC process is crucial to long-term success on the platform. The 8 tools mentioned above should help you do this by automating various tasks on the world's biggest shopping platform.
In conclusion, integrating AI and Amazon PPC automation has revolutionized the advertising game. The top 8 AI-powered software solutions have made it easier for businesses to manage their PPC campaigns and maximize their return on investment. These tools offer advanced features such as keyword optimization, bid management, and real-time data analysis, allowing businesses to streamline their PPC efforts and make informed decisions.
By leveraging the power of AI, businesses can improve their PPC performance, increase conversions, and stay ahead of the competition. Whether you're a small business owner or an experienced marketer, these AI-powered software solutions are a must-have for anyone looking to enhance their Amazon PPC efforts and achieve success in today's digital landscape.
To know more about PPC automation on Amazon, stay tuned!
Apart from this, if you are interested to know about How to Make Money From Your Blog, then visit our Business category.