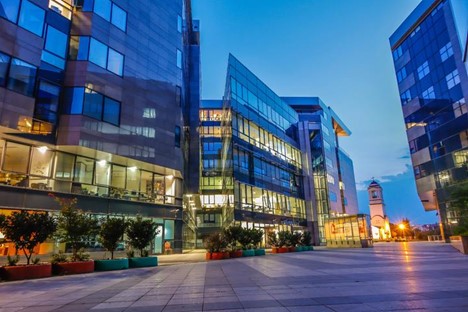 Last Updated on February 25, 2023 by admin
Franchising is very appealing to entrepreneurs, especially to newcomers. A brand with business franchising options has a ready-made market with an established name. The path to success is cleared for you, but it's not a guarantee. There are unique challenges that come with franchises, as well.
Depending on the parent company, your franchise business can have restrictive terms, limiting your control over operations. Compared to a non-franchise business, growth and expansion are more difficult in business franchising since the terms can restrain your cash flow.
If you're certain that you want to start a franchise, you should research which businesses are best to take on. Once you've chosen, you'll need capital to execute your game plan. Here are the basics of financing business franchising.
How Much Do You Need to Start?
You'll need around $20,000 to $30,000 to start a franchise or at least $100,000 if you want an established brand. For example, 7-Eleven's store has an initial franchise fee ranging from $100,000 to $1,000,000.
Every franchise is different. Some companies require franchisees to be in a commercial building, while others are fine with maintaining the business at home. Some need specialized equipment and extra costs for prime locations.
Preparing Your Franchise Finances
Many financial institutions are ready to help you with your venture, as not everyone can fund a franchise independently. Here are different types of financing you can explore.
SBA-backed loan
Startups look to Small Business Administration (SBA) loans for their financing needs. Usually, the SBA is familiar with the franchise chain you plan to join, making the loan process faster. Of course, they'll still look into your financial history, but you'll get your loan in no time if everything looks good.
Generally, SBA loans have more favorable repayment terms and interest rates. However, SBA doesn't directly loan money. They partner with numerous banks and help you find the best loan that suits your needs.
Commercial bank loans
You can take a commercial bank loan from any bank of your choice. The process will require a detailed business plan and good credit history, so you should prepare for that accordingly. Through these requirements, lenders will determine your creditworthiness and decide if you can pay loans immediately. You get better interest rates and terms if you have a high credit score and strong financial history.
401(k) business financing
Also known as Rollovers for Business Start-ups (ROBS), 401(k) business financing allows you to use your retirement account to fund your franchise location. It doesn't have any tax penalties, debt, or early withdrawal fees.
This option is best if you don't want to collateralize your assets or go into debt. You can take full advantage of 401(k) business financing if your retirement assets amount to at least $50,000, which can be a good capital amount to start a franchise.
Franchisor financing
A franchise from a huge corporation will most likely offer financing solutions designed to fit their business model. The fund will either be from a lender partnership or directly from the parent company. Some businesses offer this option to their franchisees.
Every financing agreement is different. Some companies may allow you to defer payments while you establish your business, while others may provide a repayment structure from the get-go. Not only will you get money for your capital, but corporations may also offer other benefits, such as funds to buy equipment and other resources.
Friends and family loan
Borrowing from friends and family is a very flexible financing option. You can either create a formal loan agreement or bring them into the franchise as a business partner. Either way, it's best to write a contract and have it notarized.
The terms of the partnership or loan should be clear to avoid ill feelings or potential disagreements. In a loan, the contract should state repayment terms and other expectations. In a partnership, you should include the percentage of business the lender owns, as well as the responsibilities of each partner.
Benefits of Franchise Ownership
Owning a franchise comes with numerous benefits, including an established brand name, proven business model, and ongoing support from the franchisor. Franchisees can also take advantage of the franchisor's marketing and advertising efforts, which can help drive business growth and increase profitability.
Additionally, franchises typically have lower failure rates compared to independent businesses, which can provide greater financial security and stability for the franchisee. With a franchise, you also have access to a network of fellow franchisees who can offer advice, support, and guidance on how to succeed in the industry.
Overall, owning a franchise can be a lucrative and rewarding business opportunity, but it requires careful planning, research, and financial management. By working with the right advisors and taking advantage of the available financing options, you can set yourself up for long-term success in the franchise industry.
Jump into Business Ownership
Franchising is a booming sector. There are hundreds of brands to choose from, whether low-cost or well-known brands. Next to buying a home, a business franchise may be the biggest investment you can make. But, before you can focus on your business' performance marketing, you should determine how to fund your franchise. Review the options above to start your journey.
Apart from this, if you are interested to know about Things to understand before applying for a business loan, then visit our Business category.