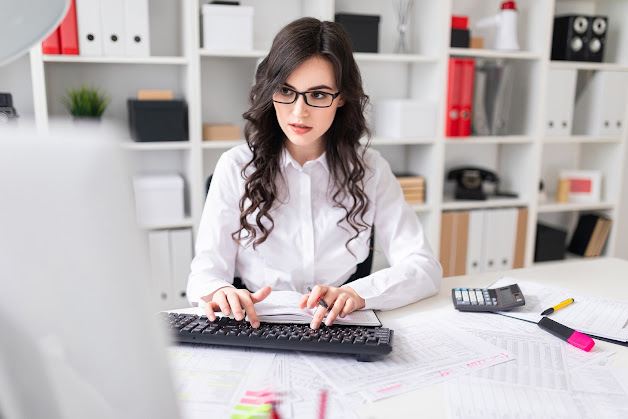 Last Updated on February 22, 2023 by admin
Securing a fellowship or internship abroad can be a daunting task if not been guided by a career counselor or someone who has had been successful in the past at bagging at least one out of the two. However, it's an exciting journey too, at the same time. You start dreaming about what all you will be learning, whom all you would meet, what all you will do, among other constructive deeds. The prospect of visiting the neighboring countries and cities seems extremely exhilarating, while you will be undergoing the requisite training.
The opportunities and possibilities for professional growth will be endless. But, prior to that, you will need to apply for the same, which is the most challenging part of the entire process of bagging an internship or a fellowship opportunity. The reason being you not knowing where to start from, and how to go about applying for the same. The application process could be fairly new to any student who is getting into it for the first time, especially while searching and applying for global fellow programs.
Here is What You are Supposed to Do…
To bag some of the best executive education programs out there, you would need to follow the guidelines we are providing below. We hope that after having read the complete procedure to bag an international executive-training opportunity in the form of an internship or a fellowship, you will eventually get successful at finding one for yourself. Keep on reading!
Firstly, you should be researching about where can internships and fellowships be found overseas? This must be the first step, but it's an extensively exhausting task. Let's be real about it. The questions that immediately pop up when it comes to finding a fellowship, or an internship, comprise – What search terms you should use? From where do you start with? Should you be leveraging multiple databases to identify the best opportunity? How do you make perfect use of an internship or a fellowship database?
Well, we will be answering all these questions ahead in the article that pertains to finding ways to secure an executive education program. So, keep yourselves glued.
5 Ways to Bag an International Internship or a Fellowship
#1. LinkedIn
However, people generally think that LinkedIn is limited to offering 9-5 job opportunities, but that's not true. The same companies that post 9-5 job openings on the said platform, also post internship and fellowship positions for their respective organizations. Go to LinkedIn, click on the "Jobs' tab of companies' pages, and after digging in a little there, you might find internships and fellowship openings posted by a few companies of your preference. Do make sure your online CV attached on LinkedIn is impressive enough to get you the mentioned opportunity.
#2. Social Portals
Social media is another great tool to look for internships and fellowship opportunities. The said opportunity may be hidden in an Instagram post, or a Twitter thread, or a Facebook post, inviting applications. All you need to find out about them is to follow your dream organizations on all the social media platforms you know of.
#3. ProFellow Database
The said platform acts as a great database for fellowship opportunities. It is counted among the most comprehensive and prominent databases on the web for seeking international fellowship programs. On the mentioned database, there are exciting features to explore in terms of finding a fellowship gig, such as location preferences, citizenship requisites, and areas of interest, among others. Further, one can choose multiple subject disciplines and geographical locations to maximize the opportunities available internationally.
#4. Study Abroad, or Fellowship Program Offices
Study abroad offices are, by design, meant to cater to the individuals seeking an opportunity abroad. So, why not take advantage of the same? Get in touch with them and schedule an appointment as soon as possible to get their expert guidance on the subject. Remember, these agencies possess much higher experience than you do in the said space.
#5. Idealist
This portal is specifically designed for individuals seeking an opportunity with bodies such as social enterprises, federal organizations, non-profit firms, or the social movement space in general. One can explore his options using filters such as job function, educational background, company type, or whether you prefer to be associated remotely, or would like to go on-site. If you want to broaden your search in terms of geographical region, click on 'Everywhere' under your 'location' preferences.
Apart from this, if you are interested to know about How Can I Increase My Career Opportunities While Studying in Australia? then visit our Education category.