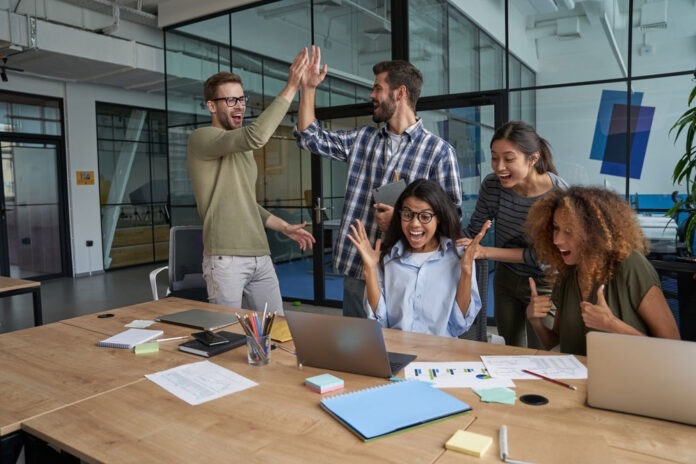 Last Updated on February 17, 2023 by admin
The business world today is all about smart working. While the idea remains the same, the task differs from one company and other. A corporate enterprise differs from an SMB by scale whereas two similar scale companies differ in their niches. It is for this reason that businesses rely on software development services in USA for tailored solutions.
What is Software Development?
The term refers to the process involved in the creation, design, and deployment of software. Software, on the other hand, is a set of instructions or programs that dictate the computer to perform an action. It might be a system software that supports core functions like those of operating systems or hardware management. In addition, there's programming software that provides tools such as text editors, debuggers, and others. Lastly, there is application software that helps people perform their tasks efficiently.
Application software holds key importance in the business sector. From office productivity, and data management to security – apps perform each task effectively.
Why is Software Development Important?
In the era of digitalization, software development is the first step toward digital transformation. Businesses that primarily focus on B2B or B2C products/services depend on software to connect with their customers more effectively. It allows better use of data and simplifies the automation of various tasks. However, there are other aspects that render software development important. Some of which are discussed below:
Need-specific product
Software development, or custom software development provides an enterprise with a tailored solution to a specific problem. Need-specific products offer better opportunities to grow in a particular segment. It empowers departments to concentrate on other issues while the software looks after a particular problem.
Minimizes risk
Custom software development minimizes risk in a variety of ways as compared to a commercial off-the-shelf (COTS) product. By looking after a particular issue, the former does not interfere in other matters. Doing so reduces the chance of causing havoc in other processes.
If you choose COTS software, you're at risk of paying a higher cost or losing your data. The latter is more likely to happen if the company goes bankrupt or shuts down its operation. Moreover, even their scheduled maintenance may obstruct your regular operations. By leveraging on software development, you can work with a product that's entirely your own and minimizes such risks.
Better security
In custom software development, the code is written from scratch, which enforced unparalleled security. It allows the addition of features that go an extra mile to protect the system from third parties. Therefore, the process yields more secure products than pre-built software. It knows your data better than other cookie-cutter solutions.
Moreover, the B2B software development cycle consists of phases that are primarily focused to remove security vulnerabilities from the product. Hence, such software is built with added data protection in hindsight.
Scalable solution
With the right resources, a business is bound to grow upwards and onwards. However, it needs a diligent strategy to ensure that these resources do not act as a limiting factor to the growth. Software is one such factor that can hinder a business's approach if does not cater to its increasing demands. This is more relatable when enterprises invest in COTS products.
However, custom software development vigilantly contributes to scalable growth. Whether you deal with B2B or B2C services, you require scalability to ensure that the operation grows as the organization progresses. Readymade software requires extra payments in terms of subscriptions or premium fees for scalability. On the other hand, a customized software would grow its scope of work as the demand increases, without additional cost.
Technical upgradation
It is crucial for a software system to upgrade with time. Whether it is to ensure scalability, to meet the increase in work demand, or to remain updated with the latest trends. The advantages are not offered by readymade software and hence limit the room for growth.
Another important feature is the legacy system, which goes out of date after some time. Custom software has technical upgradation incorporated in its development. It can work according to the need of the hour and can hence, match the workload and the industry's latest trends.
How Does It Help a Business Grow?
If you choose to invest in software development, you're paving way for unlimited benefits for your business. Some of them are discussed below:
Easier Promotion
Software development easily puts your brand name on the frontline. It renders it visible for the world see to notice, connect, and convert into loyal consumers. People with a computer or smartphone can easily access the business for their needs. As a result, the brand revels in stupendous awareness which helps in generating substantial ROI.
Allows Direct Interaction
Every brand yearns to communicate directly to the customers. It helps them understand what their consumer requires, where their services are lacking, and how can they improve them. While there are various marketing strategies like social media platforms that facilitate direct communication, none does it better than software.
Through various applications through which customers can leave their reviews. Their concern about the brand helps businesses strive better to satisfy their consumers.
Improve Marketing Operations
As discussed previously, the software simplifies the communication barrier between the enterprise and its customers. When businesses know what their consumers think of their product/activity, they can improve/maintain their quality. This is how software development improves sales and services. It not increases brand loyalty but also generates better ROI.
Amplify Customer Engagement
The direct B2C interaction has a significant effect on customer engagement. By acting upon their reviews, a brand is able to garner greater loyalty and appreciation. The customers consider their review worthy of sharing as it would be heard and acted upon. By enabling this, a business amplifies its customer engagement.
Promote Growth
By harnessing the potential of the software, companies can simplify almost all their process. While HR can utilize software suited for employee self-service, payroll, Human Resources Information Software (HRIS), and Human Capital Management (HCM). The software also simplifies marketing processes by automating sales management, ticketing, customer outreach, and relationship management. All these technical operations are rendered easier, which in turn saves time, and businesses witnesses record growth.
Cost-Effective
Your enterprise is a living entity that grows with time. However, you need to begin with cost-effective strategies to ensure the progress compliments the budget. If you leverage commercial solutions for your business operations, you might end up spending more than you save. Therefore, it is impertinent to invest in software that might take countless hours to develop but solves your problem in mere seconds. By quickly completing its delegated tasks, custom software saves time, money, and effort.
Partner with the right software development company
Now that you know the importance of software development, it's now time to pick the right company to get it done. While there're many industries that perform custom software development you need that fits your budget and requirements. We suggest you to consider their profile, their expertise and then make the perfect decision.
A part from this if you are interested to know about Some Of Many Advantages Of B2B Content Marketing then visit our article Digital Marketing category