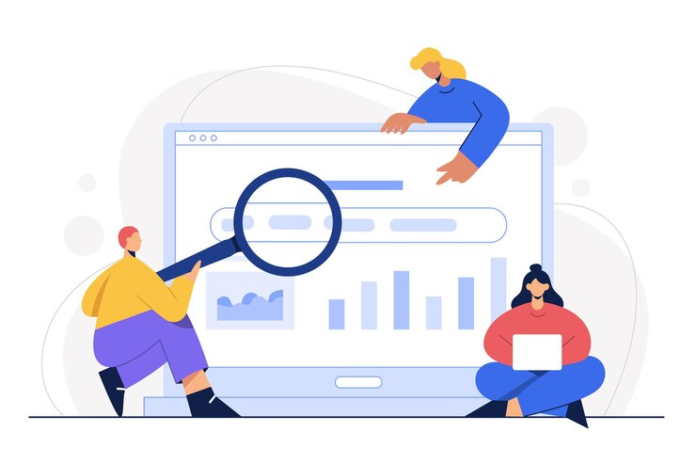 Last Updated on March 4, 2023 by admin
"The success of the websites depends on myriad focal points in each different phase and purpose."
The metric of a great website may vary for every user and business owner. Though the purpose of every site is to create brand awareness, push sales and enjoy high yield. As a site owner, only investing tons of money in digital marketing that drives people to your website will not suffice. While building the website with any web design services, you need to shift the focal point to the various aspects of a website that works in harmony with your business goals.
Read this blog that will help you in framing a successful website in 11 easy steps.
Clarified Website Goals
Every website is formulated or designed with a purpose that aligns with your business goals. While designing a website, you need to focus on user experience, rankings, improving the lead generation process, and on how to drive more traffic and push conversions.
Keeping the end-user in mind, any website is molded with a preset goals and objectives. The first metric to measure a successful website is to define clearly your goals and frame the site according to your business module.
If the vision of your site and business outlook does not align, there may be an abrupt experience. This will further dent your revenue and sales overall. It also increases the bounce rate and portrays poor website flow.
Website Budgeting
The second step in devising a great website for your target audience is to fix your budget. You need to be sure of how much you are willing to spend on your website design and architecture.
On a balanced note, you cannot overspend or underspend while building your website design. You need to find the right fit that suits your target audience as well as does not compromise your business goals.
You need to draft a rough budget for every website element that you need to check all boxes of your business goals like-
The correct CMS
Website outlay
SEO essentials
Type of website – eCommerce, portfolio, small business, entertainment, blog, or personal website
A seamless UX design flow
This will help you to optimize your ROI (Return On Investment) thus making your website stand out in the webspace.
Establish A Trustline
You need to establish trust by being transparent with your audience. If you have credibility, you can push a purchase decision. Especially an eCommerce website needs to leverage the trust of your target audience with transparent-
Customer Intentions
Cost of products/services
Purpose of your site
Constructing brand image
All these will only improve your website's credibility and boost conversions.
Be Distinct
Every website should have the essence of uniqueness that can grasp the attention of the audience at a glance. Distinguishable, customized, and true to your brand intentions should underline the framework of your website.
You can easily personalize the typography, imagery, and website outlay styles and curate them to align them with your business objectives. You can incorporate the major factors of a website that has a huge impact on how it is perceived by your target audience like-
Price
Quality
Customer Service
CSR (Corporate Social Responsibility)
Accessible By Users
The usability of any website is determined by its accessibility of the website. A seamless user experience(UX) with an intuitive navigational flow in your site structured with proper buttons and responsive web pages can optimize your rankings in the Google SERPs.
Craft a website that is accessible through any platform or device without compromising the screen size or resolutions. The right placement of any website with proper visual cues can make a site interactive and engaging. The usability of the website is ultimately the level of understanding every audience experiences while going through your site.
Leveraging SEO Essentials
Search Engine Optimization(SEO) is the crucial framework of any website design. By optimizing your site with the best SEO practices, you can-
Drive incoming web traffic
Improve the search engine rankings
Generate quality leads
Boost conversions
Reduce bounce rates
The basic fundamental of any SEO is to let the search engines crawl and index your digital content. Thereby ensuring that the basic on-page factors are all optimized.
You can imply some of the easiest SEO ways like-
Through plugins
Semantic coding
Customizing on-page elements
And so many more that will only improve the indexing and representation of your website's digital contents optimized.
Optimized Web Pages
Whenever your audience visits your website, the first page that exhibits in front is the landing page of your site. The focal point of any customized landing page is to accelerate the digital marketing campaigns with –
PPC Ad Runs
Email Promotions
Inbound Marketing
The landing page works as a tool that helps you control the narrative of your brand image and value. You can control your website through a top-notch CMS that will help you in-.
Setting indexing status
Change the navigation stream
Separate web pages from normal navigation paths
Differentiate dedicated digital campaigning outside of navigable
Distinguish normal website content from the marketable one
Assessment Through Analytics
To achieve the goals that you have pre-set earlier, you need to compare your performance with standards and check the deviation. For this, Google Analytics is the best possible solution to run different assessments and improve your performance firsthand.
You can derive data on your user's online behavior and purchasing pattern. Additionally, you can check out how much time they are spending on your site by going through Google Analytics every day. Incorporate the changes needed from the reports and alerts that are automated By Google for you.
Heat Mapping Metrics
Heat Mapping is an integral part of Analytics that helps in analyzing and assessing your website's success rate. A website heat map is an on-page analytics tool that has a great resource of extra information to boost your website's performance overall. The additional data that has been collected so that you deliver a seamless user experience and monitor every detail like-
User's scrollings
Clicks
Taps
Time spent on your site
This way, you incorporate this information to deliver the best web solutions.
24×7 Functional Website
A 24×7 working website delivering its purpose is the first thing you need to ensure. Many factors may lead to a website's downtime-
JavaScript not firing
Buttons on web pages not working properly
A browser-specific bug
Mobile unresponsive web browser
Wrong website protocols
Broken links
Non-functional code source
Untested cross-browser
Fixing all these issues will improve your website's uptime and improve your audience's browsing experience exponentially.
Incorporate Changes
Over time some changes need to be made to your website to make it fully tuned and up to the latest trends. There is always a learning curve when it comes to the digital landscape. Do not make your website static and bound to your vision only. Make the website dynamic and proactive by optimizing it for your target demographic.
Incorporate the changes by the information that you have collected from –
Analytics
Heat mapping tools
Social media outreach platforms
Customer service and support channels (feedback, reviews, ratings).
Evoke the age-old business model and invoke the changes through these touchpoints. You can see the improvement in its functionality and help your website grow automatically.
To Conclude
You can cite major differences in the website's performance and user interaction by incorporating these tips. There are a lot of aspects of a website containing myriad visual elements to infuse curiosity and user engagement. In these 11 steps, you can achieve your brand vision and a hike in sales and revenue as any best SEO company in India will help you to do overall.
Apart from this, if you want to know What Does Your Ecommerce Website Need? Then visit our Digital Marketing category.